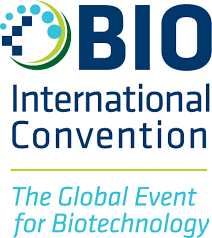 2019 BIO International Convention USA

The BIO International Convention will take place from 3 to 6 June 2019 in Philadelphia, USA.
Why attend the BIO International Convention?
The key benefits of attending the 2019 BIO International Convention are access to global biotech and pharma leaders, via BIO One-on-One Partnering, and exposure to industry thought-leaders, with over 150 education sessions at your fingertips. The event is the perfect opportunity to make use of unparalleled networking with 16,000+ attendees from 74 countries.
41,400+ BIO One-on-One partnering meetings with 3,500+ participating organizations
Hundreds of Company Presentations from the industry's leading innovators
World-renowned speakers leading Keynotes, Super Sessions and Fireside Chats
18+ Session tracks covering timely issues featuring hundreds of speakers
1800+ exhibitors from all fields – from Digital Health and Diagnostics to Bioprocess
As an affiliated member of the BioAlps community, you can benefit from representation services through the BioAlps Visibility Package 2019 or attend under the following conditions. This event gives you an opportunity to explore new horizons while benefiting from BioAlps' presence and support. This is a great way to reach out to a global audience and to increase your company's visibility in the biotech world.
The Swiss Pavilion at the BIO conference has a long tradition. If you wish to attend, please contact the below according to your affiliation/membership:
The Swiss Global Enterprise (S-GE) is proud to organize the Swiss Pavilion again in 2019 in collaboration with Swiss partners.
Swiss Pavillon : S-GE – SBA registration options
Be with your BioAlps Partners on the Swiss Pavilion at Bio US 2019
If you do not wish to have a booth of your own on the Swiss Pavilion, as an affiliated member of the BioAlps community, you may join our dedicated corner space.
Swiss Pavillon : BioAlps Corner Package – CHF 1'200 (limited to 3 companies)
The package includes:
Logo and short company description on BioAlps' wall
Representation by BioAlps, if required
Distribution of company brochures by BioAlps