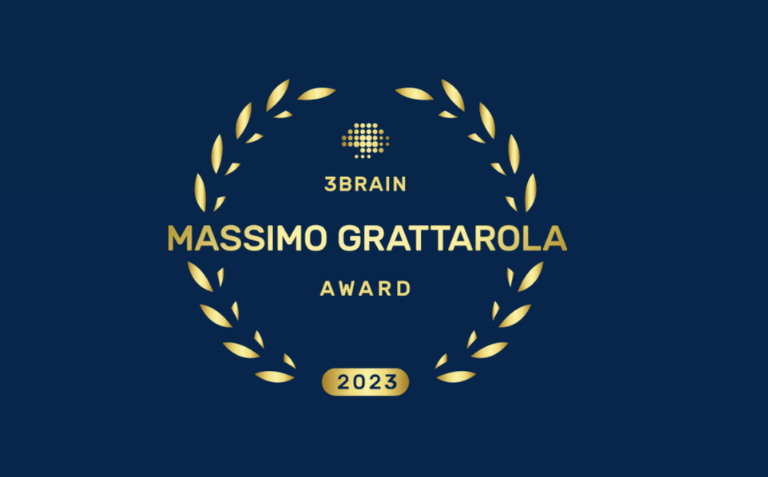 3Brain – Massimo Grattarola Award 2023

A €15,000 prize to support neuroscientists early in their scientific journey
In 2004, 3Brain started with the EU project called IDEA to introduce CMOS-powered cell-electronic interfaces into the field of functional recordings. More than 15 years later, 3Brain provides the most advanced HD-MEA technology to researchers in the fields of basic and translational neuroscience.
‍
Now, the company wants to use its technology to advance neuroscience research. 3Brain is offering a €15,000 prize to support neuroscientists early in their scientific journey. Please note, that it is the project idea that is awarded, therefore providing MEA data in the application is not required.
This prize is offered in the name of Massimo Grattarola, one of the leading scientists and pioneer in the fields of bioelectronics and neuroengineering, who also laid the foundation for works that would have later merged into 3Brain's technology.
Who can apply
Applications can be submitted by researchers that hold a doctorate and at least a 50% position at an academic institution, government institution or non-profit organization in any part of the world. The applicant's position must be guaranteed for at least 1 year, starting from the contest deadline date. Additionally, only applicants with a Ph.D., under 40 years of age at the date of the contest deadline, and who authored/co-authored at least one peer-reviewed publication in a relevant field will be considered. An extension of 1 year can be applied to those who went through maternity leave.
Eligible projects
The application must concern a project idea measuring neuronal activity or functional phenotypic screening in 2D or 3D model systems of the brain, including co-cultures, organoids, spheroids or acute tissue slices. Submitted projects will be reviewed in two rounds of evaluation according to the following criteria:
Novelty, creativity and originality of the project
Impact of the anticipated results for the field of research
Long-term impact in improving relevant aspects of our society
Clarity and quality of the project description
▶️ Application: fill the application form here and send it to awards@3brain.com
📆 Deadline: 11 August 2023 (5 pm)