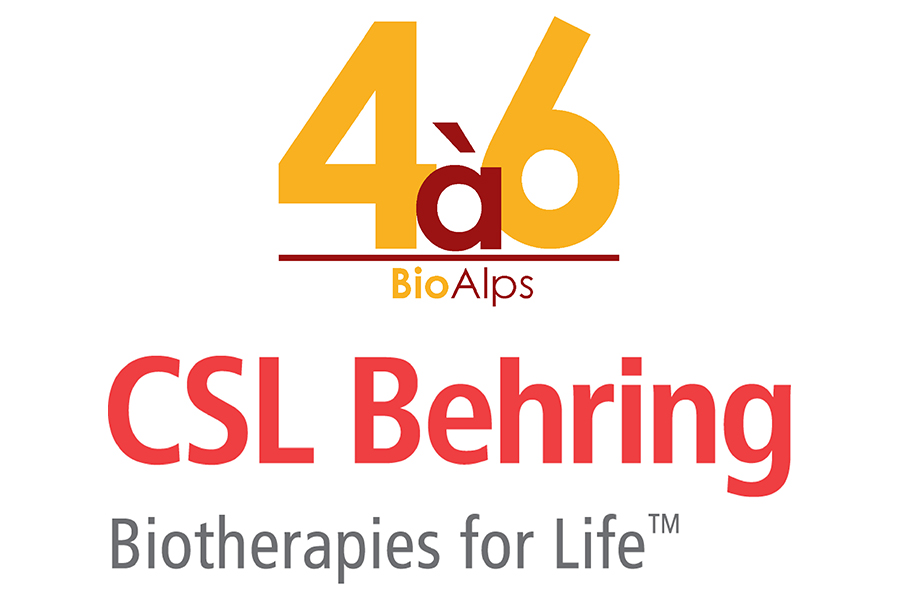 Join the BioAlps community for the 4à6
The event will take place from 4PM to 6PM on Tuesday 21 January 2020 @ CSL Behring in their newly established quarters @ sitem-insel (Freiburgstrasse 3, 3010 Bern).
BioAlps' 4à6 are a series of events organized in each of the 7 cantons of western Switzerland and are a perfect opportunity to visit some of the major regional actors in the biotech, medtech, pharma and digital health fields.
The event's official language is English. 
About CSL Behring
CSL Behring is a global biotherapeutics leader driven by its promise to save lives. Focused on serving patients' needs by using the latest technologies, we develop and deliver innovative therapies that are used to treat coagulation disorders, primary immune deficiencies, hereditary angioedema, inherited respiratory disease, and neurological disorders. The company's products are also used in cardiac surgery, organ transplantation, burn treatment and to prevent hemolytic disease of the newborn.
CSL Behring operates one of the world's largest plasma collection networks, CSL Plasma. The parent company, CSL Limited, headquartered in Melbourne, Australia, employs 25,000 people, and delivers its life-saving therapies to people in more than 60 countries.
In Switzerland CSL Behring employs 2000 people, with one large manufacturing site in Bern, Wankdorf and one being currently built in Lengnau, in the canton of Bern. For further information visit cslbehring.ch and for inspiring stories about the promise of biotechnology, visit Vita.
About your visit at CSL Behring
The 4à6 event at CSL Behring will provide a brief introduction about CSL Behring's activities and its Research and Development activities. The presentation will be followed by a discovery tour through CSL Behring Biologics Research Labs and facility at sitem-insel.
Programme
Welcoming remarks from CSL Behring, BioAlps and Canton of Bern representatives
Introduction to CSL Behring's activities – Martin Schären, Senior Vice President & General Manager, CSL Behring AG
Presentation of CSL Research – Adrian Zürcher, Vice President Research EU & Head Plasma Protein Research, CSL Behring AG
Visit of the Biologics Research Labs
Networking session
Registration
Due to a high level of demand, the registration for the event is now closed.