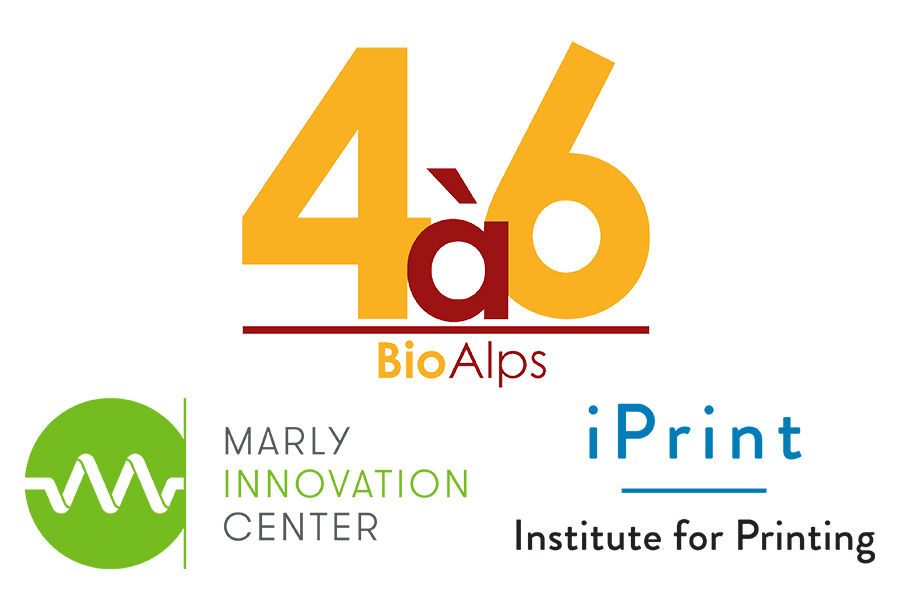 4à6 @ Marly Innovation Center

Join the BioAlps community for the 4à6
The event will take place from 4PM to 6PM on Tuesday 13 October 2020 @ Marly Innovation Center (Route de l'Ancienne Papeterie, 1723 Marly).
BioAlps' 4à6 are a series of events organised in each of the 7 cantons of western Switzerland and are a perfect opportunity to visit some of the major regional actors in the biotech, medtech, pharma and digital health fields.
The event's official language is French. 
About Marly Innovation Center
The Marly Innovation Center (MIC) is one of the largest and fastest growing techno-campus of Switzerland. Located in Fribourg agglomeration, it occupies a plot of land of about 370'000 m2 (more than 60 football pitches) along the Gérine river. The MIC campus includes laboratories (chemistry and physics – 7'000m2), clean rooms, technical premises, offices, storage facilities and conference rooms. Currently, more than 150 companies and 500 jobs are located at MIC. The main sectors are technology, research and development, 3D printing, workshops (metallurgy, woodcraft). To expand the offer, 5 buildings with modular spaces – to be configured to your needs – have been recently constructed.
About iPrint
The iPrint Institute specialises in cutting-edge inkjet applications. It is currently one of the largest, most famous world-wide institutions for applied research in digital printing.
Inkjet printing is a fully digitalised process that keeps conquering new fields of applications thanks to the unique flexibility it offers. This advanced manufacturing process is expected to play an important role in the future, especially in the context of Industry 4.0.
One of the key field of applications of iPrint's research is "Bioprinting": the printing of living organisms and bioactive materials for the fabrication of tissues, implants, and sensors. The major activities are:
Digital printing of living human cells combined with bioinks and growth factors for the engineering of human-like tissues, with the aim to fully digitalise the fabrication of in-vitro tissues for pharmaceutical screening.
3D printing of bioactive polymers into patient-specific implants.
Deposition of bioactive compounds facilitating the fully digitalised fabrication of tablets with patient-specific drug content or the deposition of molecules with a selective affinity for a substance to enable the fabrication of affordable biosensors that can track drugs and illnesses into blood samples.
About your visit of the iPrint Center
The visit of the iPrint Center will enable you to discover:
iPrint's clean room manufacturing
The ebeam printing pilot line
The graphical printing lab
The bioprinting lab facilities
The Direct-to-Shape printing research program
The lab of the "Inkjet Training Center"
Programme
Welcoming remarks from BioAlps and Canton of Fribourg representatives
Introduction to Marly Innovation Center's activities
Presentation of iPrint
Visit of the iPrint Center
Networking session
Registration
Registration to the event is mandatory and free of charge.