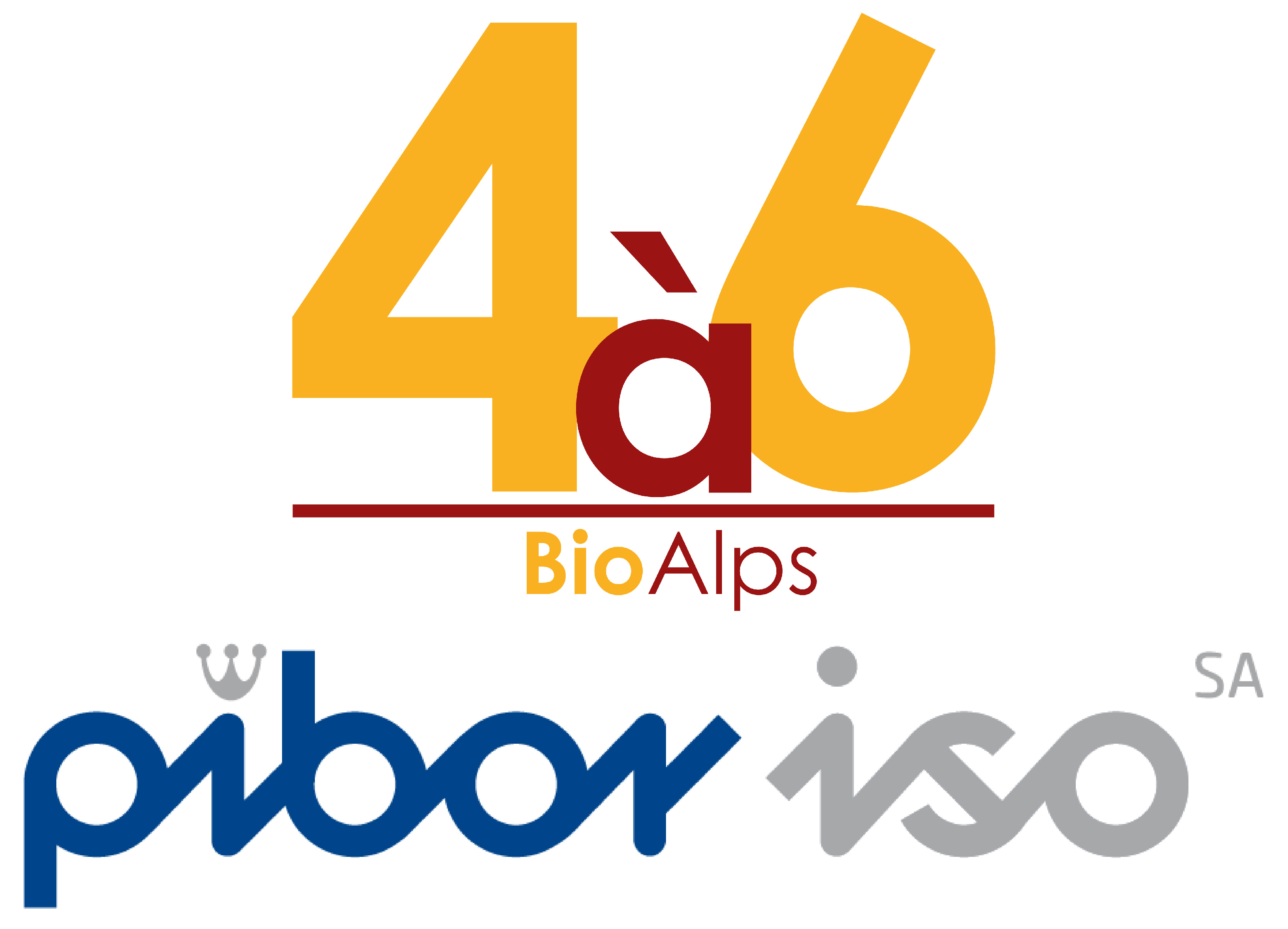 Join the BioAlps community for the 4à6 
@ Pibor ISO SA
The event will take place from 4PM to 6PM on Wednesday 25 November 2020 @ Pibor ISO SA (Route de la Transjurane 20, 2855 Glovelier).
BioAlps' 4à6 are a series of events organised in each of the 7 cantons of western Switzerland and are a perfect opportunity to visit some of the major regional actors in the biotech, medtech, pharma and digital health fields.
The event's official language is French. 
About Pibor ISO SA
Pibor ISO SA is an independent, family-owned company, founded in 1952 in Glovelier (Jura).
It has more than 50 professions, all dedicated to the development and production (machining, finishing, assembly) of watches, jewellery, medical and microtechnical products.
After more than sixty-five years of experience, the engineers of Pibor ISO have acquired all the knowledge and know-how necessary to accompany their customers in the most complex projects.
Pibor ISO's technologies enable the company to meet the strictest rules expected in the medical field and to fully satisfy customers' requirements.
Currently, the company employs 135 employees who are fully committed to guaranteeing the quality and know-how of the world-renowned "Swiss quality".
Programme
Welcoming remarks from BioAlps and Canton of Jura representatives
Presentation of Pibor ISO and it's activities
Visit of Pibor ISO
Networking session
Registration
Registration to the event is mandatory and free of charge.