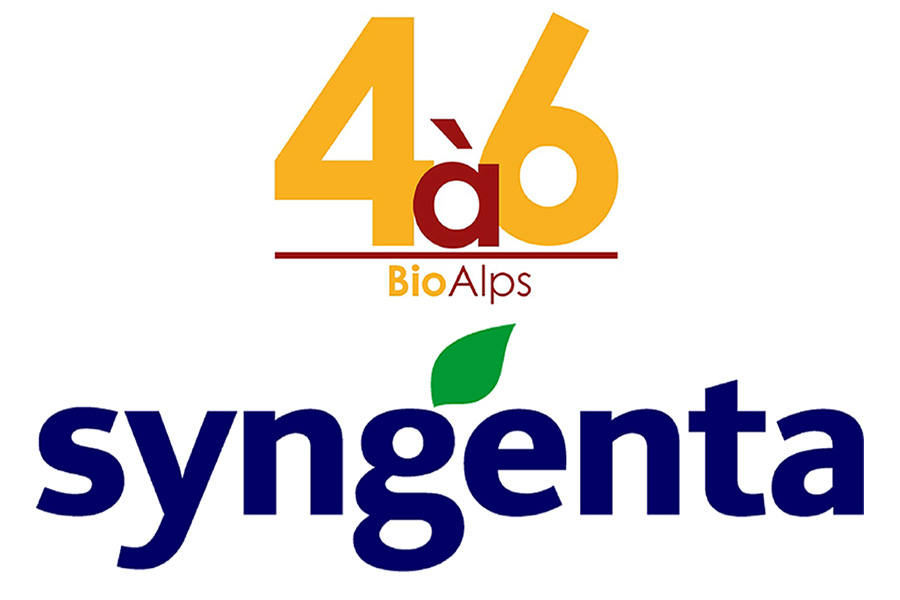 Join the BioAlps community for the 4à6
The event will take place from 4PM to 6PM on Thursday 14 November 2019 @ Syngenta (Route de l'Ile-au-Bois, 1870 Monthey VS).
BioAlps' 4à6 are a series of events organized in each of the 7 cantons of western Switzerland and are a perfect opportunity to visit some of the major regional actors in the biotech, medtech, pharma and digital health fields.
The event's official language is French. 
ABOUT SYNGENTA
Syngenta is one of the world's leading agriculture companies. The company's ambition is to help safely feed the world while taking care of the planet. Syngenta aims to improve the sustainability, quality and safety of agriculture with world class science and innovative crop solutions. The company's technologies enable millions of farmers around the world to make better use of limited agricultural resources. With 28,000 people in more than 90 countries the teams at Syngenta are working to transform how crops are grown. Through partnerships, collaboration and The Good Growth Plan the company is committed to improving farm productivity, rescuing land from degradation, enhancing biodiversity and revitalizing rural communities.
Syngenta on Twitter: @Syngenta
PROGRAMME
Welcoming remarks from Syngenta, BioAlps and Canton of Valais representatives
Presentation of Syngenta's activities
Visit of the site facilities
Networking session
REGISTRATION
Registration is now closed for this event.