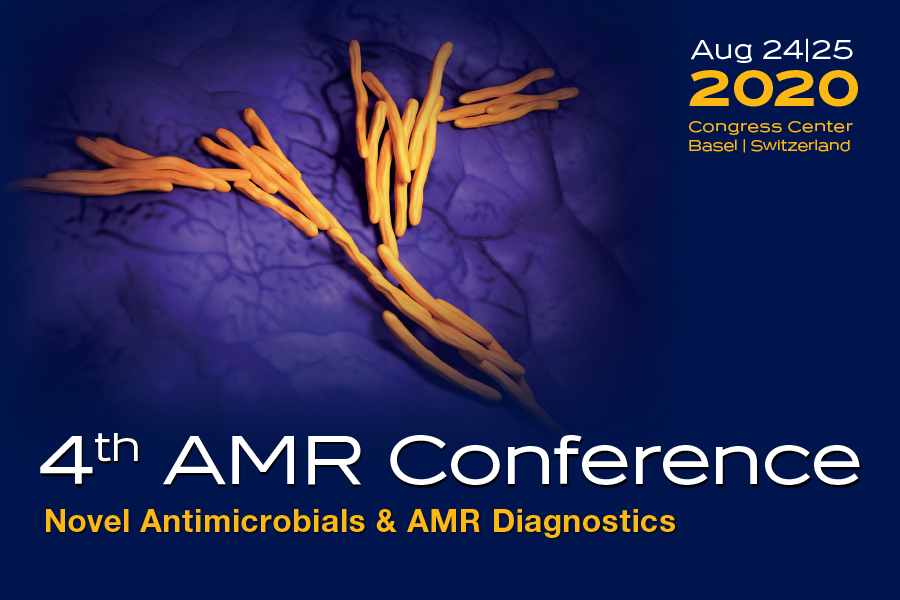 4th AMR Conference | Novel Antimicrobials & AMR Diagnostics
The event has been postponed and will now take place on 24 and 25 August 2020 in Basel.
The AMR conference focuses on the strategies and the challenges SMEs face to bring antimicrobial treatments to market. The 4th AMR Conference is the perfect opportunity to meet more than 400 delegates from 25 countries, take advantage of pre-booking your one-to-one partnering meetings. A wide variety of topics will be covered during the 19 high-level sessions. You will also be able to take part in pre-conference workshops and satellite meetings.
Swiss Area
The conference will also have a Swiss Area. There are three different options to join this space:
Option 1 | Shared networking space for Emerging companies*at the Swiss joint booth
Option 2 | Dedicated space at the Swiss joint booth
Option 3 | Dedicated booth next to the Swiss booth
More information and registration
Pre-Meeting | Promoting Innovative Antibiotic R&D in Switzerland
The pre-meeting is organised by the National Research Programme «Antimicrobial Resistance» (NRP 72), in collaboration with the National Cen­tre of Competence in Research AntiResist, BaselArea.swiss and the Innovative Medicines Initiative. Register and meet top level Swiss antibiotic R&D specialists from academic, industrial, political and funding organisations.
This meeting focuses on identifying solutions to transfer relevant technologies from academia to the industry setting. The pre-meeting is divided in two parts:
Part1 | Connecting politics, industry and academia in Switzerland
Part 2 | Linking Swiss R&D to international networks
More information and registration
Registration
Discount rates are available for SMEs, academics and governmental agencies. The Swiss Biotech Association also provides special rates to its members.