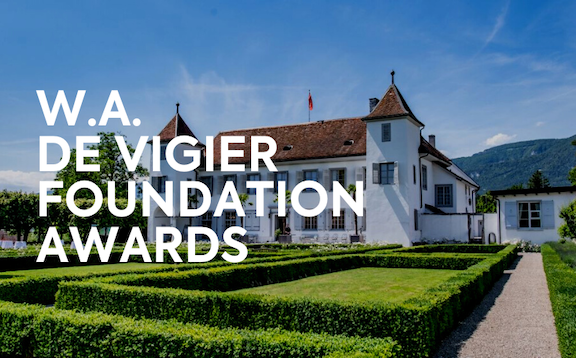 50 startups selected for the W.A. de Vigier Awards pitch day

February 23 is Selection Day, where the young companies pitch their ideas in front of the Foundation Board, investors, selected guests and an online audience. Fifteen startups will advance to the next round, and up to five will receive CHF 100,000 each at the award ceremony in June.
"The high quality among the 310 applications impressed the jury. Almost a third of the 50 selected startups are led by women, and it is our goal to further increase the number of female applicants. We also received submissions from companies without any university affiliation, which is a second target group we hope to engage more in the future," says Carmen Lamparter, COO of the W.A. de Vigier Foundation.
Seven industry clusters represented
The wide range of industries represented is also exciting: Life Sciences/Biotech & Pharma, Cleantech, Medtech, ICT, Micro- & Nanotechnology, Services, and Interdisciplinary companies. Each startup is assigned to one of these seven industry clusters and will have three minutes to present its project. After the event, the jury will select its Top 15, which will be further evaluated in the following weeks. From these Top 15, the ten best are then selected. The finalists will present their companies at the Award Ceremony on June 20, 2023.
Five Western Switzerland life Sciences startup selected
Among the 50 start-ups selected for the pitch day, 15 are from Western Switzerland :
Biotech / Pharma
Medtech
BioAlps Association wishes good luck to all participants!
The pitch session will take place live at the Kulturfabrik Kofmehl in Solothurn. There will also be a livestream of the event at devigier.ch.