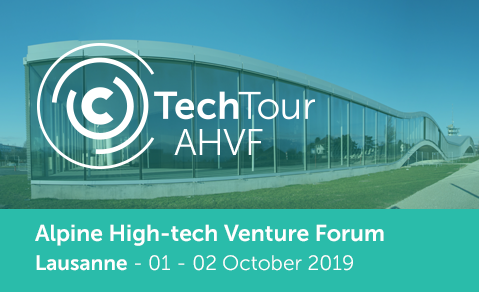 Alpine High-tech Venture Forum 2019

The event, organized by Tech Tour, convenes 50 Swiss and International investors, over 40 presenting companies from the Alpine region and more than 120 attendees. It will take place at Aquatis Hotel & Conference Center.
Alpine High-Tech Venture Forum is a unique occasion for entrepreneurs in ICT, Life Sciences and Cleantech sectors from Switzerland and the Alpine region to meet and present themselves to active international investors and corporations seeking investment and partnerships. AHVF is an important platform to promote a dynamic and professional image of innovative entrepreneurship and venture capital of the region.
Registration
BioAlps' affiliated members are entitled to a 20% discount. To benefit from the discounted rate, please use the following code: AHVF20