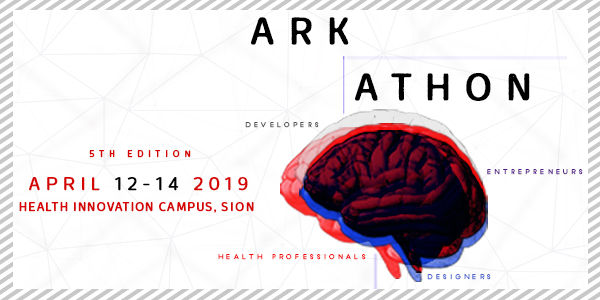 Arkathon 2019 Hacking Health Switzerland

Join the Arkathon and reshape tomorrow's health during this "all-inclusive" weekend!
From 12 to 14 April 2019, the 5th edition of the Arkathon Hacking Health Switzerland is back at the Health Innovation Campus in Sion (Valais).
Developer, designer, entrepreneur, student, health professional, patient or simply with a creative spirit, the Arkathon 2019 brings together participants from all walks of life, from all over Switzerland… and even from Europe!
During 48 hours of intense and fun, work on concrete and innovative solutions to meet the challenges posed by healthcare professionals: Valais Hospital, the Clinique romande de réadaptation and the Groupe d'intervention médicale en montagne – Valais.