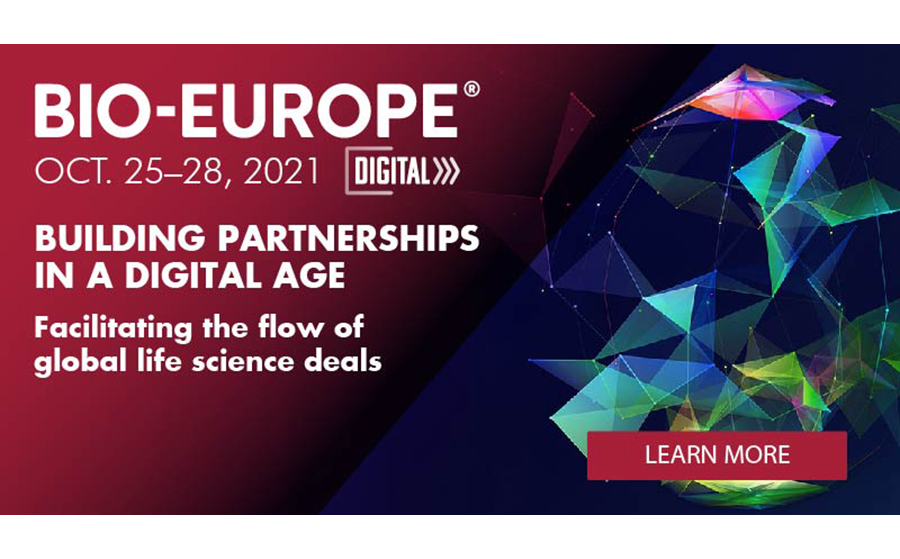 BIO Europe | Building Partnerships in a Digital World
The event will be held digitally from 25 to 28 October 2021.
The international BIO-Europe® 2021 gathering will be held digitally, providing certainty, in this time of insecurity, to execute its pivotal role in bringing global biopharma and investment leaders together to build partnerships that facilitate innovation and medical breakthroughs.
Through the pandemic and the pivot to digital, the "must-attend" BIO-Europe event series held true to its value proposition, using EBD Group's proven digital event model. Fulfilling its mission for the sector to connect the international Life Sciences community, it will once more allow you to partner, remotely and safely.
With an expanded format to four 24-hour days the event will accommodate partnering meetings between attendees from all over the world. Over 3'200 executives from biotechnology, pharmaceutical and finance companies from around the world will attend the event and will engage in more than 15'000 virtual partnering meetings.
BIO-Europe's world-class workshops, panels and company presentations, and showcasing company and sponsor offerings will be available on-demand up to five weeks before the event, along with live sessions throughout the event.
EBD's gold standard partneringONE® platform is also now more powerful than ever before. With ONE login, the entire event can be accessed, and a comfortable partner search tool will support your scheduling. Scheduled meetings will take place during the live conference with unique links to a secure video conferencing solution. To facilitate networking outside of one-to-one meetings, a variety of networking opportunities has been created. Participants can get in touch and chat with other attending delegates in a variety of different discussion rooms.
BIO-Europe is produced by EBD Group, the leading partnering firm for the global biotechnology industry, with the support of the Biotechnology Innovation Organization (BIO).