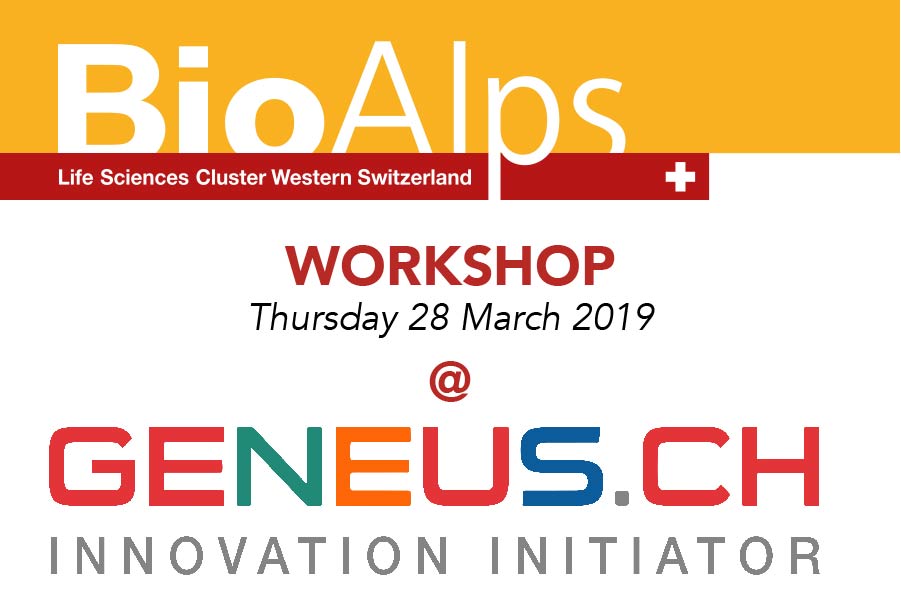 BioAlps Workshop @GENEUS : How can your company benefit from the BioAlps community?

Does your company specialize in life sciences? Are you based in western Switzerland? Want to learn more about the BioAlps ecosystem and how it can support your venture?
Join the BioAlps Workshop, organized in collaboration with Geneus on Thursday 28 March 2019 at lunch time at Campus Biotech Innovation Park in Geneva.
BioAlps workshop objectives
Present the Health Valley ecosystem
Describe the events and activities available to the community
Discuss how the community can support the growth of your venture at best.
We look forward to welcoming you and discovering how we can best support you!
Registration
If you wish to participate in the workshop, please register using this link.