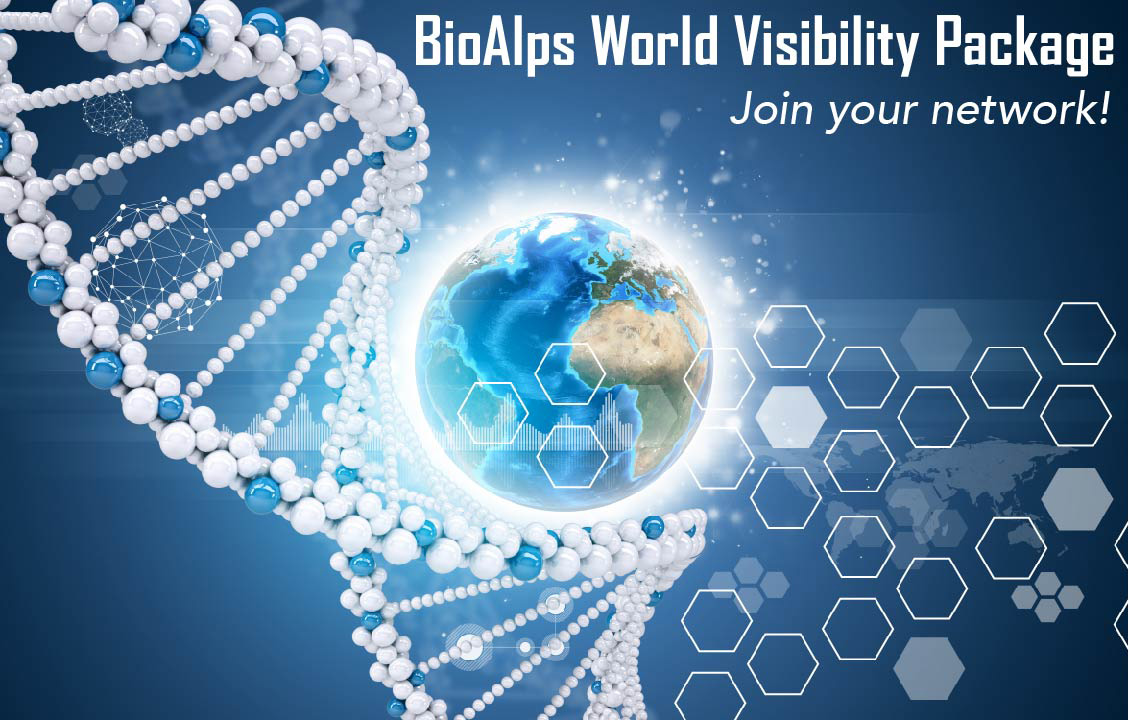 BioAlps World Visibility Package | WVP21

A yearly Worldwide or Regional programme of events for our affiliated companies to increase their visibility
"BioAlps Bridging the World" event enable you to explore new horizons, showcase your products and services, network, build partnerships and increase your visibility while benefiting from BioAlps' presence and support.
A new way to explore market, improve market knowledge, interact with international visitors and R&D centres, save time and benefit from the unique opportunity to increase worldwide visibility.
International events included in the package :
Chinese Medical Equipment Fair (CMEF) | 13-16 May 2021 | Shanghai, China
Arab Health | 21-24 June 2021 | Dubaï, UAE
BioTaiwan | 21-25 July 2021 (online) and 4-7 November 2021 (onsite) | Taipei, Taiwan
Western Switzerland events included in the package :
Convergence in Oncology 2021 | September 2021 | Epalinges (VD)
POC Diagnostics | October 2021 | Sion (VS)
6th Digital Health Connect | October 2021 | Martigny (VS)
NanoBioTech Montreux 2021 | November 2021 | Montreux (VD)
If you would like to subscribe to the WVP 2021 package, please contact the BioAlps team.