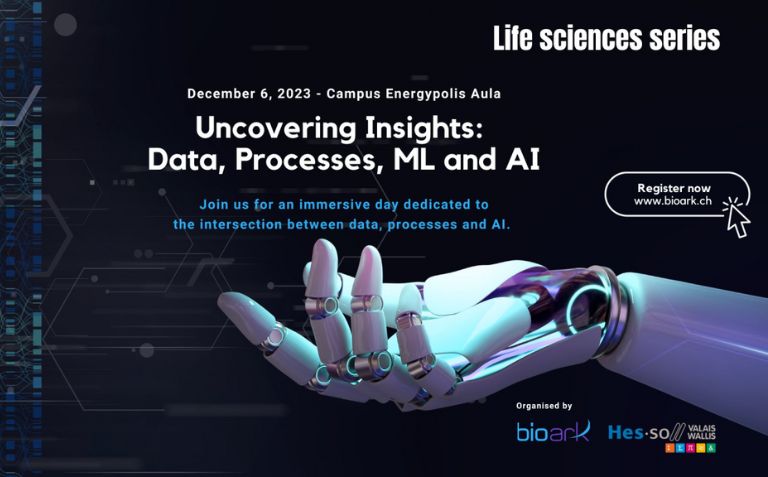 BioArk Life Sciences Series

Join BioArk for an immersive day dedicated to the intersection between data, processes and artificial intelligence, on 6 December 2023, at Campus Energypolis Aula (Sion) !
Organised by BioArk and HES-SO Valais-Wallis, with the support of BioAlps Association, this dynamic day aims to inspire you and catalyse collective thinking.
You will have the opportunity to not only deepen their understanding, but to engage in collaborative thinking about the forthcoming challenges and prospects of AI and ML !
Programme
Morning session – Insights in industrial applications
Discover inspiring success stories from industry, where AI and machine learning have advanced research, development and manufacturing.
Network lunch
Afternoon session – FutureSight Forum
Participate in in-depth discussions on future issues and opportunities of AI and ML in your company.
📆 6 December 2023
📍Campus Energypolis Aula (Sion)
▶️ Registration