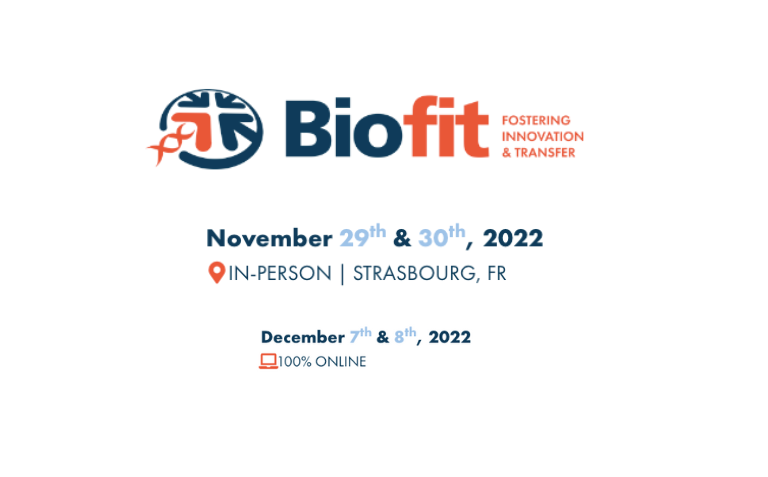 You are a Life Sciences innovator with a project to showcase? Apply for the BioFit Pitch Sessions!
BioFit will take place from 29 to 30 November 2022 in person in Strasbourg (France) and online from 7 to 8 December 2022.
Don't miss the chance to pitch your innovation to an international audience composed of investors, business development executives, heads of licensing and external collaborations, heads of scouting, and find partners who could support your project.
▶️ If you are seeking to raise funds, apply for the Start-up Slams to have the opportunity to pitch in front of potential partners and investors. This session is supported by Merck and Sanofi.
▶️  If you have a collaborative project and/or a licensing deal to entail, don't miss the opportunity to apply for the Collaborative and Licensing Opportunity Presentations! Any TTO, university, research institute or company is welcome to apply.
▶️ If you are a young company, a TTO, a university, a research institute or an organisation with an innovative project in the Animal Health sector, apply for the Animal Health Presentations!
⚠️ Applications deadline: 9 September 2022.