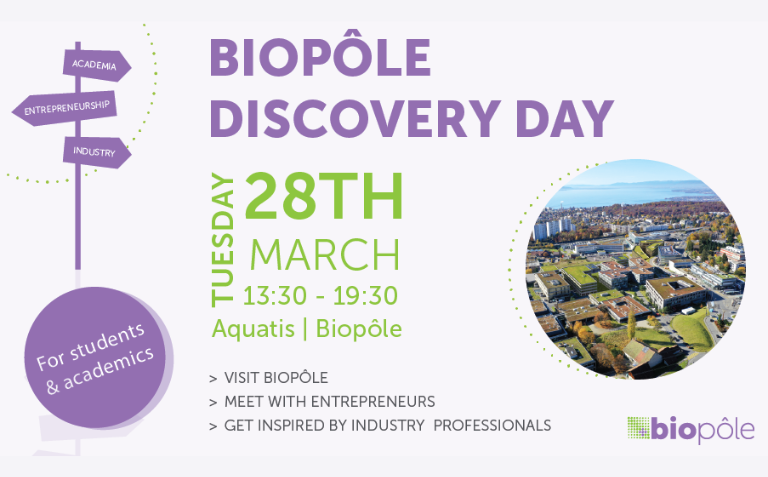 Biopôle Student Discovery Day

What is it like to work in life sciences ?
On 28 March 2023, Biopôle open the doors of its campus to students, young graduates and academics. 
The afternoon will feature talks by inspirational entrepreneurs and industry leaders, and presentations about what we get up on campus. After a campus tour, attendees will have the opportunity to meet and mingle with peers and entrepreneurs.
▶️ More information here