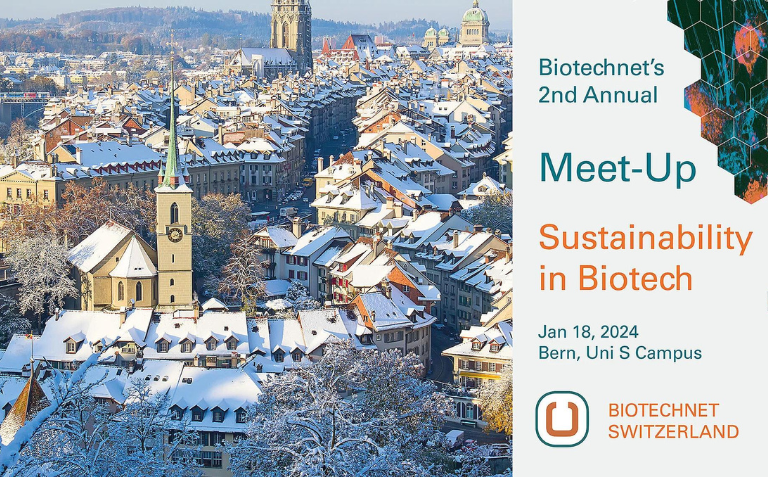 The Biotechnet Meet-Up is taking place on 18 January 2024 in Bern with a focus on sustainability
In the morning, Biotechnet's thematic platforms will present their progress and iniatives. In the afternoon, scientific keynote speakers and an industry panel will provide insights on this year's theme, Sustainability in Biotech.
The event invites industrial and environmental biotechs to connect with researchers from universities of applied sciences, basic universities and other research organizations. Also welcome are public and private researchers from the biopharma and medtech sectors looking to reduce their plastic and carbon footprint in the lab.
Main topics:
Biocatalysis
Bioresources
Bioenergy
Bioremediation
Circular economy
Biodegradable lab wares and resterilisation
Reusable materials and processes in biomanufacturing
Tackling plastic waste in diagnostics
Continuing education in sustainable biotech
📆 18 January 2024
📍Uni S Campus in Bern
▶️ Information and Registration