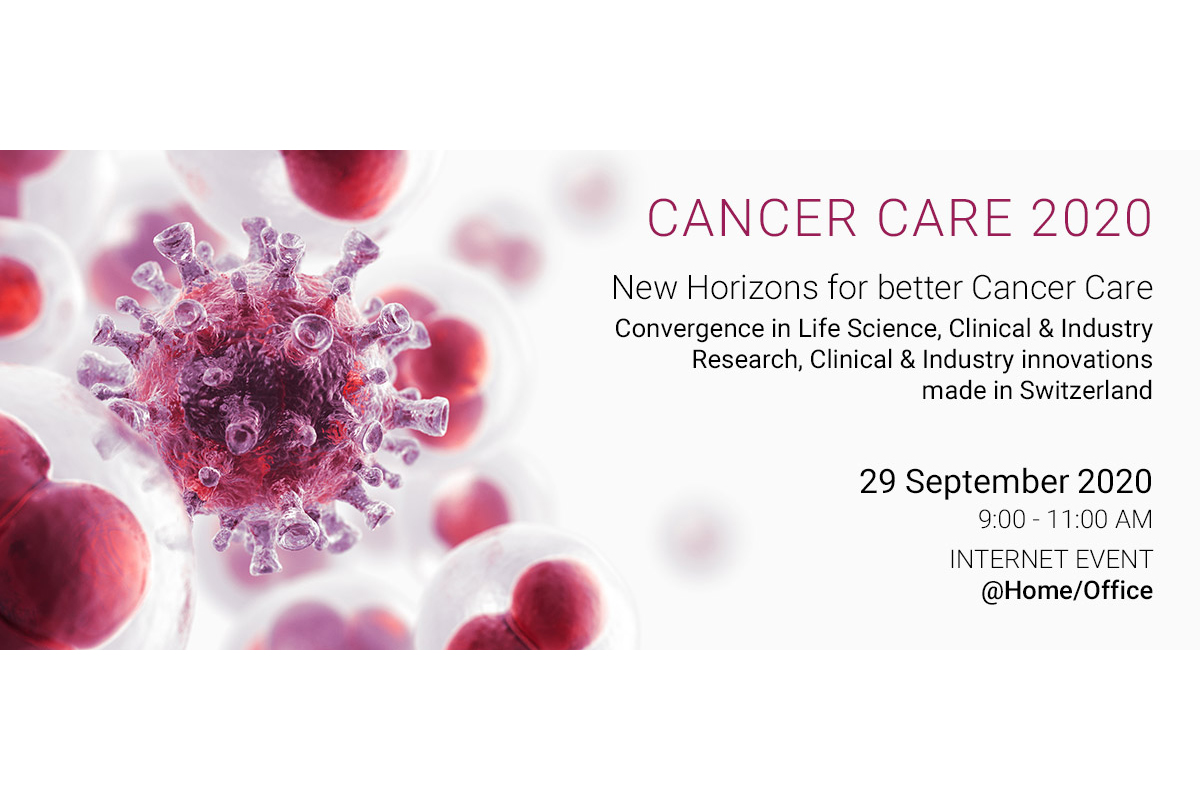 New Horizons for better Cancer Care
The event will take place digitally on Tuesday 29 September 2020.
Cancer can affect anyone – with total disregard for age, wealth and gender. This family of diseases occurs when genetic factors interact with physical, chemical and biological carcinogens to turn normal cells into tumour cells. An estimated 9.6 million people died of cancer globally in 2017. However, despite a rise in the number of cancer-related deaths, cancer death rates have actually fallen from 161 per 100 000 in 1990 to 134 per 100 000 in 2016 once age is factored in. Better awareness, early detection and more precise treatments – all have contributed to this decline.
Further progress in cancer care will require a transdisciplinary approach, leveraging the convergence of advances across all areas. The fight against this multifactorial disease requires the joint forces of different scientific disciplines – and stakeholders from academia, research and industry. Will you join us in looking as we turn to new horizons for better cancer care?
Designed for decision makers in Life Science companies, scientists from leading R&D institutions, and healthcare and innovation specialists, Cancer Care 2020 will provide you with the latest insights into trends. It will highlight opportunities for trans-disciplinary and cross-industry R&D. An ideal meeting point, Cancer Care 2020 offers companies and institutions opportunities to expand their network and gain visibility within the Cancer Care community.