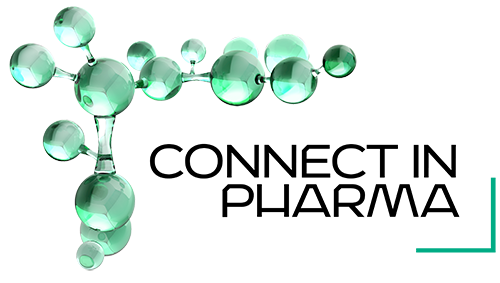 The 2nd edition of Connect in Pharma takes place from 14 to 15 June 2023 at Palexpo Congress Center in Geneva (Switzerland).
Connect in Pharma aims to bring together suppliers, associations, clusters and world-leading companies in both pharmaceutical and biopharma production.
Push your business to the forefront of the industry and feel inspired and driven by experts from across the market. You can expect to learn from the leading pharmaceutical giants such as Johnson & Johnson, Merck, Bayer, GSK, Roche, combined with technological insights from top names like Google, World Economic Forum, NASA and more. By bringing together technological leaders, pharma professionals and experienced consultants, we are offering you a platform to see new perspective from across the value chain, and see how the industry will advance within the next few years: adding a new dimension to the conference.
BioAlps Session – 14 June – 1 pm to 2 pm – Theater 3
How can AI support patients from discovery to delivery, a conversation with experts in biopharma
Clotilde Aubertin, External Innovation Director, Haleon
Magali Bischof, Secretary General, BioAlps.
Dr. Raphaëlle Luisier, Head of the genomics and health informatics group, Idiap
Leon van Wouwe, Clinical Innovation Director, Volv Global SA
Keynote speakers:
Fausto Artico – Global R&D Tech Head and Product Director at GSK
Sarfaz Nawaz – Data and Analytics Product Manager at Johnson & Johnson
Daniel Kaegi – Managing Director & Partner at Boston Consulting Group
Henrik Von Scheel – Strategist – Father of Industry 4.0 at World Economic Forum
Christian Baudis – Founder – former MD of Google Germany at My Digital
Dr Marcus Ranney – Former NASA and Royal Air Force Medical Officer at Human Edge
Tiffany McIntire – Principal Human Factors Engineer at Roche
Maria Cudeiro – General Director at Croma-Pharma
etc.
Exclusive insights and expertise on:
The Future of Pharma (trends & insights of experts from different sectors, and inspiration)
Inhalation (innovative technologies for respiratory treatment)
Connected Health (improving patient engagement)
Continuous Manufacturing of Solid Dosage Forms (state of the art and future advances)
Sustainability (the path to reach Net Zero)
Injectables (innovative drug delivery systems and technologies)
Industry 4.0 (digitalization and transformation in pharma)
etc.
📅 When: 14 – 15 June 2023
📍 Where: Palexpo Geneva
▶️ Register today and you'll leave with practical takeaways and fresh insight to take your business into the future of pharma.