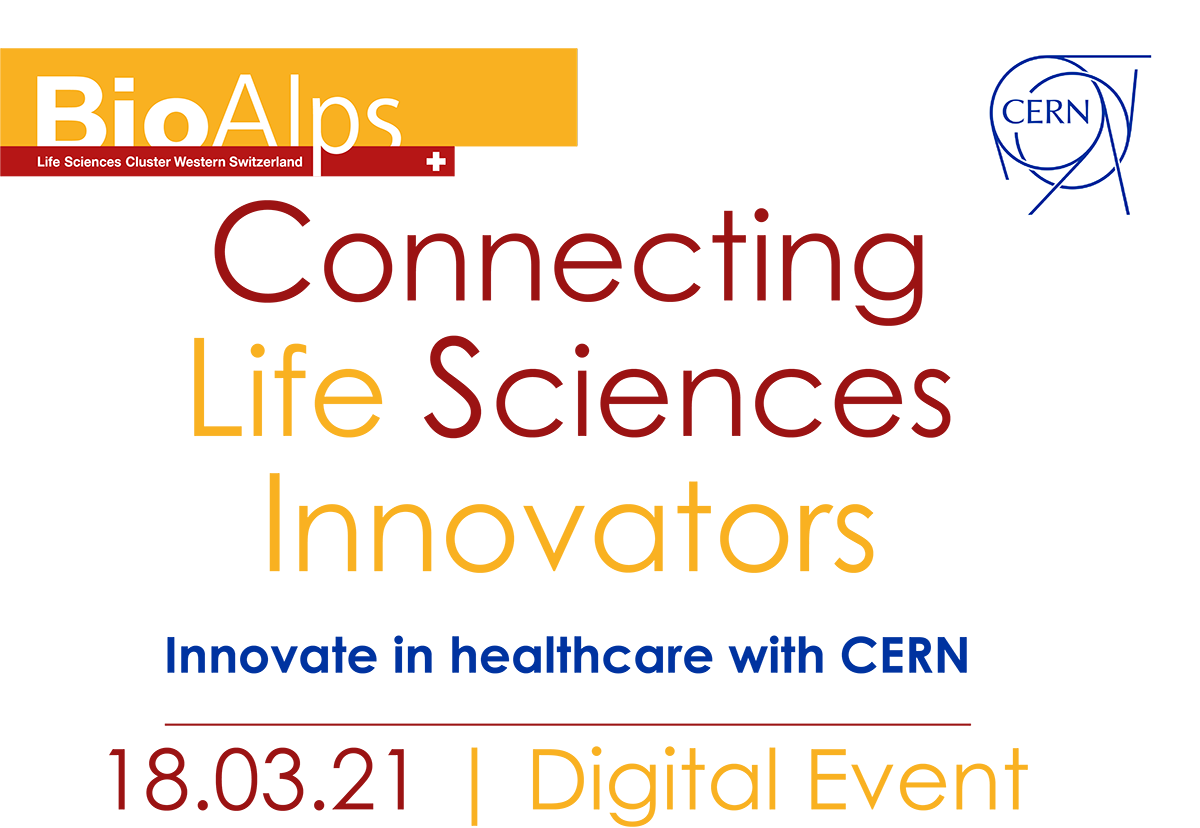 Connecting Life Sciences Innovators @ CERN

Discover BioAlps Connecting Life Sciences Innovators (CLSI) series
BioAlps in collaboration with the CERN organises the 3rd "Connecting Life Sciences Innovators" event on 18 March, 2021 from 15:00 – 17:45.
This virtual event's official languages are: English & French.
Could CERN's know-how & technologies be the missing ingredient to boost your innovation? 
CERN is the world's largest particle physics laboratory, where scientists and engineers from across the globe use the world's largest and most complex scientific instruments to study the basic constituents of matter – fundamental particles. Frontier instruments require the development of technologies well beyond the industrial know-how. These technological breakthroughs can change the way we diagnose and treat patients.
The Knowledge Transfer (KT) group links CERN's technology experts with innovators, enabling industry to uptake the technologies. Join the discussion, and learn how you can become the key player who brings this unique know-how from the lab to the patient.
Programme
15:00 – 15:10 | Welcome & introduction
15:10 – 15:45 | Presentations : Knowledge Transfer at CERN
Introduction to CERN and knowledge transfer
CERN technologies for your healthcare venture
Comment innover avec le CERN?
15:45 – 15:50 | Break
15:50 – 16:30 | Roundtable: « From understanding the universe to curing the patient: technology transfer stories »
16:30 – 16:35 | Synthesis
16:35 – 17:45 | One-on-one meetings with CERN Knowledge Transfer Officers (by invitation only)
Registration
The registration is mandatory & free of charge (link below).