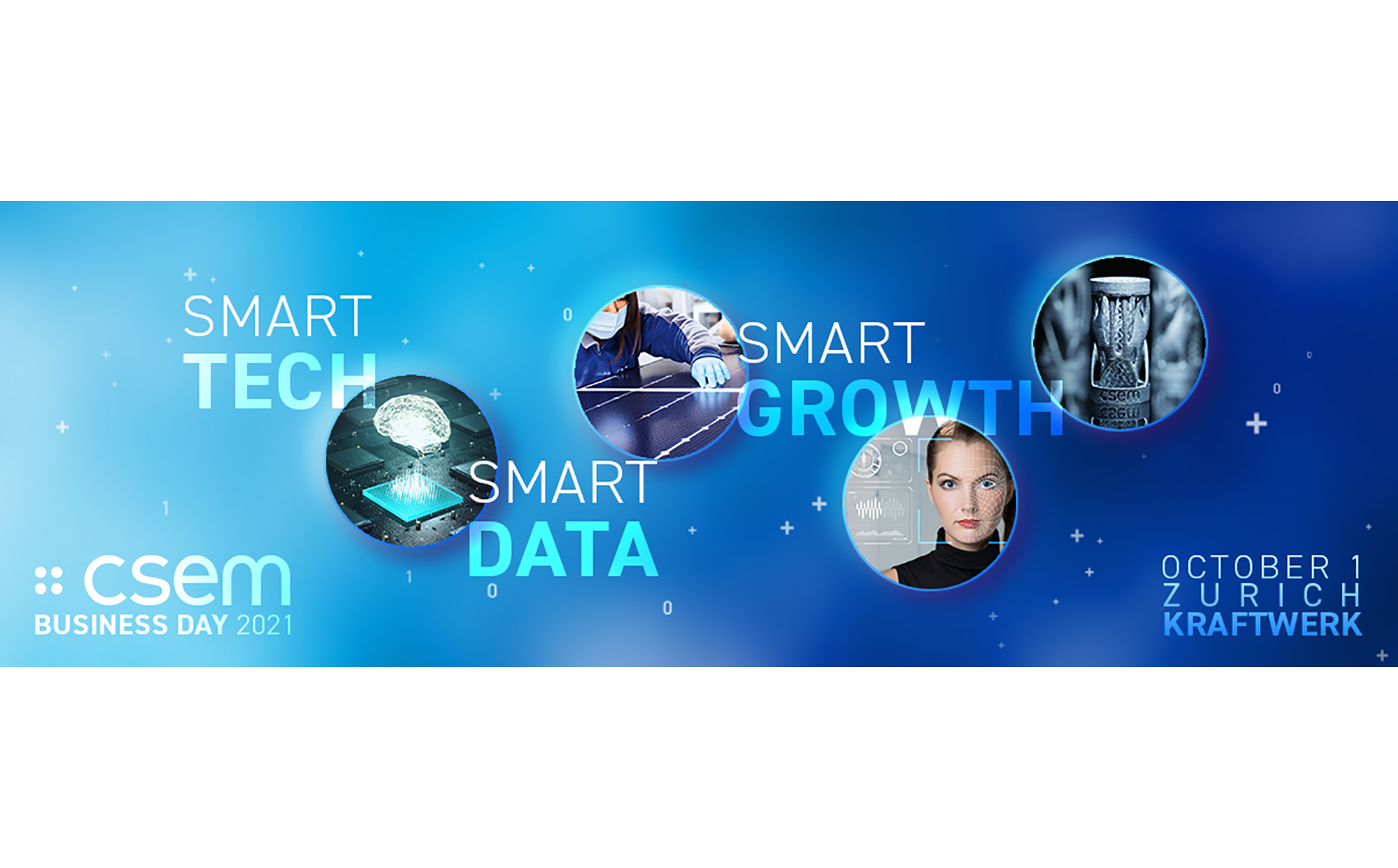 CSEM Business Day | Smart Tech. Smart Data. Smart Growth
The event will take place on 1 October from 9AM to 5:30PM at the Kraftwerk, Zürich Switzerland. The event is planned around face-to-face interactions so attendees can have in-person business transactions.
Join CSEM's Business Day 2021 for a day at the edge of innovation. Broaden your digital horizons and discover the technologies that are making a real-world difference. CSEM's program covers smart, secured, reliable, and low-power technologies in digital health, the Internet of Things, Industry 4.0, and sustainable energy.
Digital tech is rocket fuel within all industries for economic growth. From precision manufacturing and renewable energies to digital technologies, CSEM provides the expertise, technologies, processes, and services that can add a decisive advantage to your business.
Programme
CSEM's Business Day 2021 will kick off with an address from Alexandre Pauchard, CEO, CSEM. His introduction will be followed by a keynote speech given by Nicolas Bürer at digitalswitzerland and a CSEM talk on data science, which offers a unique perspective on data privacy & security, data processing & labelling, scalability, and edge computing.
Further sessions will include a standing lunch, an exhibition, a keynote, technology sessions, B2B meetings and guided tours of CSEM's showroom. The day will conclude with CSEM's battle against COVID-19 and guests are invited to learn more about CSEM's research and collaborations in this area.
Registration
Registration is free but compulsory for attendees.
Participation in the event is only possible with a valid COVID certificate (recovered, vaccinated, tested). The proof will be checked before admission.