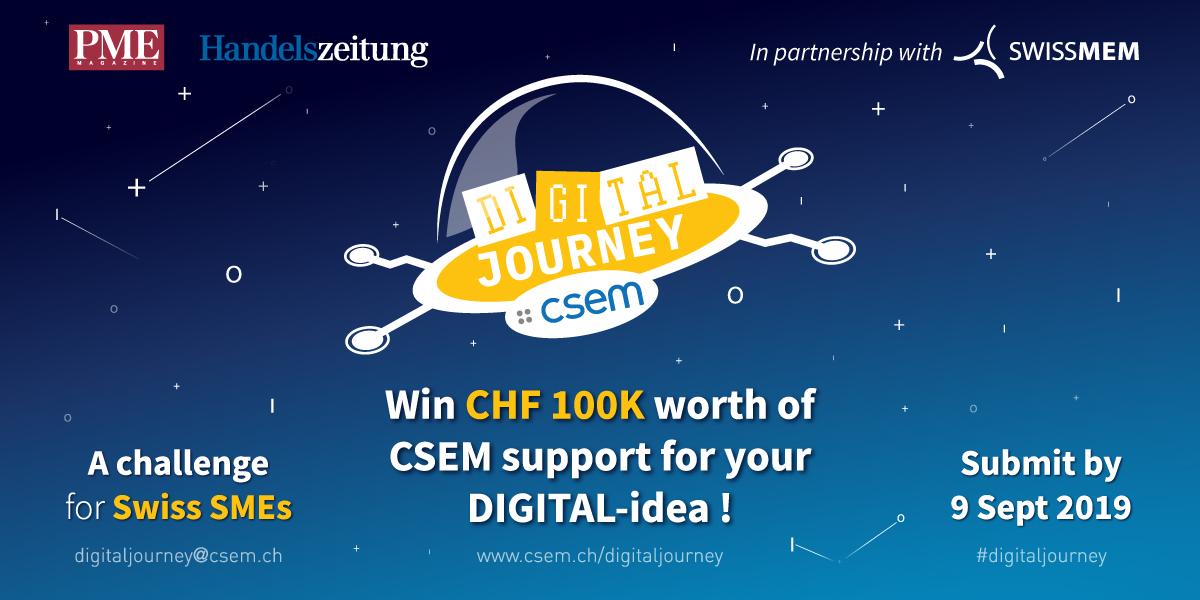 CSEM Digital Journey 2019

Embark on the CSEM Digital Journey 2019 and submit your project by Monday 9 September.
Following the success of the initial competition, CSEM is re-launching its digital challenge for SMEs. The CSEM Digital Journey enables a Swiss company to benefit from technological support up to a value of CHF 100,000.- to be used in the implementation of a digital project. It's quick and easy: make sure that your idea matches our candidate technologies, and submit your project by 9 September.