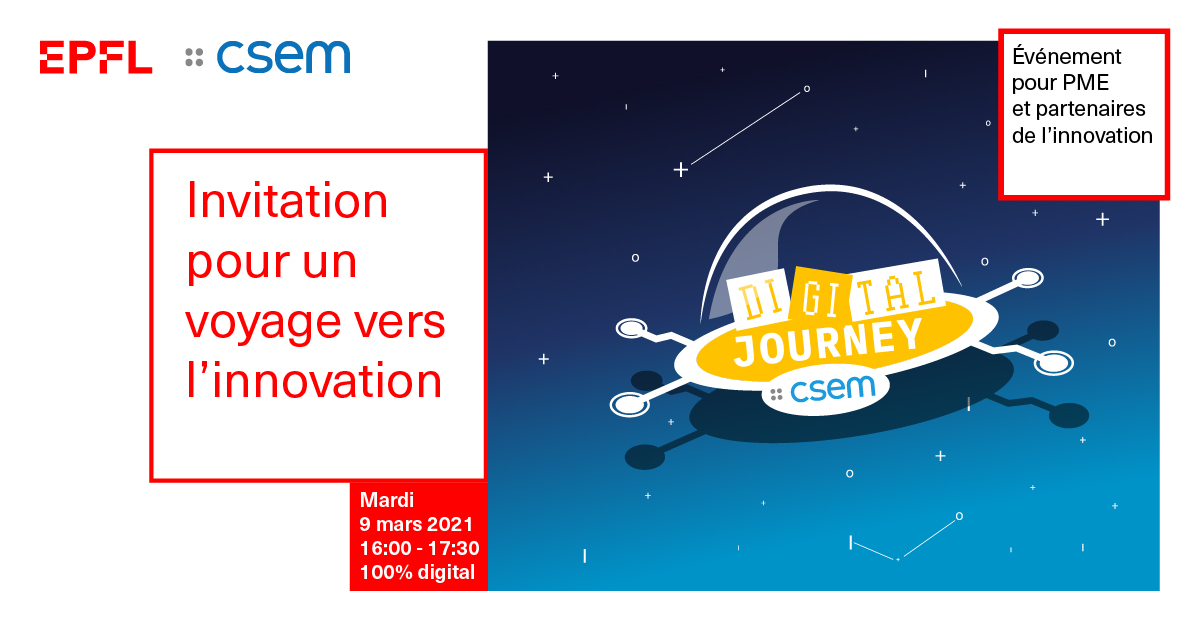 CSEM Digital Journey 2021

Invitation for a journey to innovation
Call to SMEs: on the occasion of the third CSEM "Digital Journey" award ceremony, CSEM & EPFL are pleased to invite you to a journey towards innovation: a new and 100% virtual edition!
This virtual event will take place on 9 March, 2021 from 16:00-17:30 and the official language will be French.
Would you like to innovate by collaborating with the CSEM or the EPFL? Discover the winners of the 2020 prize, success stories of collaborative projects between academic institutions and Swiss SMEs, as well as the various innovation tools offered by the CSEM and EPFL. Come and join us to share experiences and to broaden your network and perspectives in innovation. Today will also mark the launch of the 2021 prize; who knows, maybe you will be the next winner?
Registration
Free of charge but mandatory –> registration