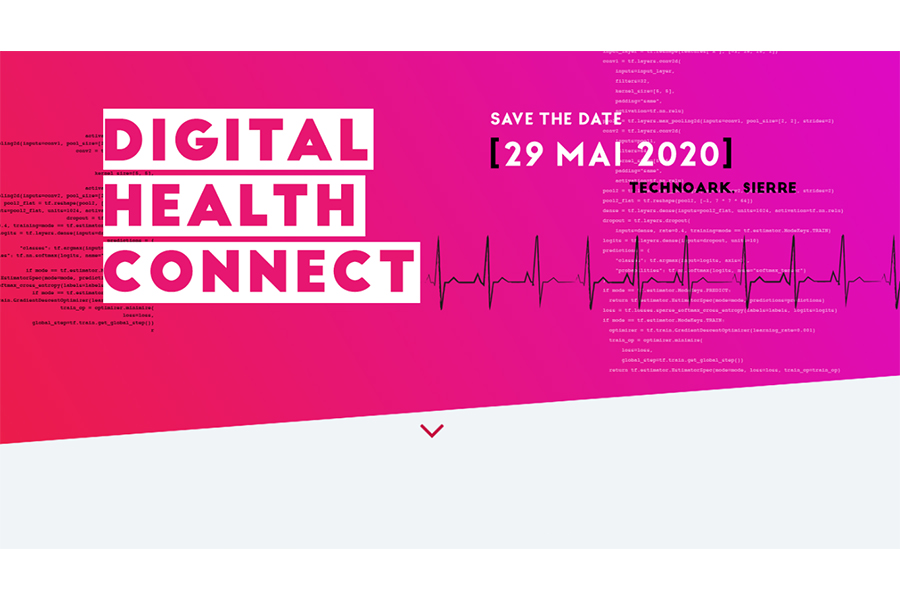 Digital Health Connect 2020

Digital Health Connect | The leading event in Switzerland for health and digital players
Digital Health Connect will take place on 29 May 2020. For this special 8th edition, Swiss Digital Health and The Ark offer you digital and augmented conferences.
The event is a unique opportunity to discover the latest trends in the field.
We have the data, and now what?
Programme
The programme will focus on big data in healthcare, the use of data and precision medicine, as well as the key challenges (legal, ethical and philosophical) that arise with new possibilities.
Speakers have been invited to submit unpublished pre-recorded presentations, offering you interactive and augmented content. As of 29 May 2020, participants will be able to go virtually to "CONFERENCE ROOM" to view the published videos.
As a registered participant, you will receive your access information by e-mail on 29 May and will have unlimited access to the presentations.
More information and registration