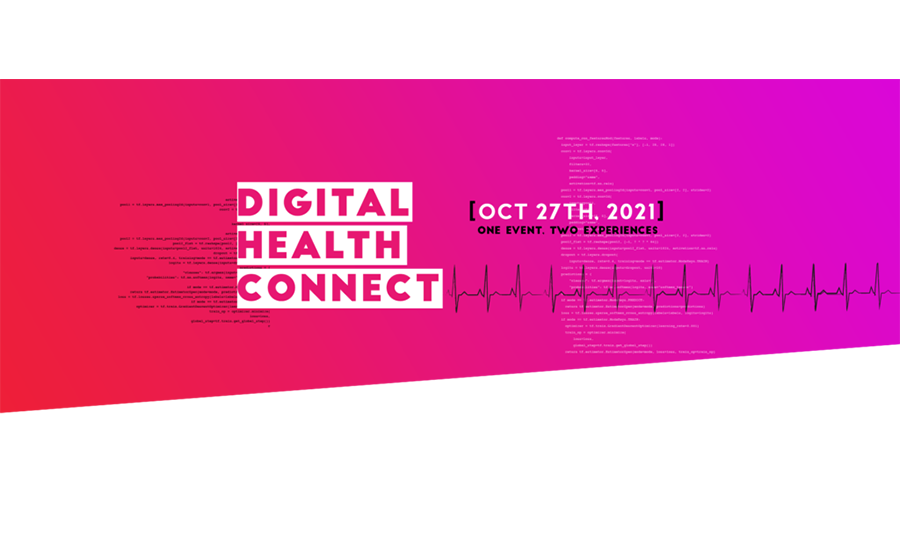 Digital Health Connect 2021

Digital Health Connect | The leading event in Switzerland for health and digital players
Digital Health Connect will take place on 27 October 2021. For this special 9th edition, Swiss Digital Health and The Ark present one event with two experiences, combining a physical meeting with a digital event experience.
The event brings together Swiss and international industry-shaping leaders and thinkers to get you inspired and better understand what tomorrow's health will be made of.
The event will take place, for its in-person format, from 9:30 AM at the Clinique romande de réadaptation (CRR) in Sion (Valais, Switzerland).
The conferences and workshops will be broadcasted live on the Digital Health Connect website for the digital version.
@Home : the next frontier of healthcare
Programme
This year, the event focuses on remote health.
Leading experts will give you an in-depth look at the latest advances in delivering and managing home care medicine. The coronavirus pandemic started an unprecedented shift toward virtual health. Telemedicine was propelled into being the leading vehicle for remote care, but it is not the only way to diagnose and treat patients remotely.
In this 9th edition, take the opportunity to discover how healthcare in the future will involve a mix of personal contact and at-home use of digital technologies?