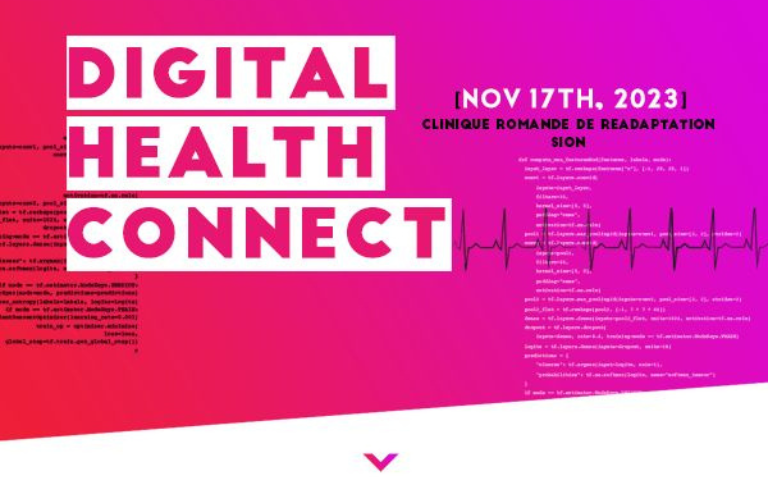 Digital Health Connect 2023

On the road to smarter, more sustainable medicine
The Digital Health connect 2023 will take place on 17 November 2023 at the Clinique Romande de Réadaptation in Sion (VS)
Organised in partnership with HES-SO Valais-Wallis and Fondation The Ark, with the support of SMART Confluence, this 11th edition will bring together leading experts on stage to share their expertise and demystify generative AI and its potential in the healthcare sector.
Inspiring talks
Discover three inspiring and original quality talks, given by renowned Swiss and international speakers, who will address a topical issue.
Professional networking
200 healthcare professionals participated each year in Digital Health Connect simultaneously in person and online. With your registration, find out who the registered participants are, access their profiles and take advantage of the unique opportunity to expand your network!
📍Where: Clinique romande de réadaptation (CRR), Av. du Grand-Champsec 90, 1950 Sion
📅 When: 17 November 2023
💵 Fee: to be announced
▶️ Registration: digitalhealthconnect.ch