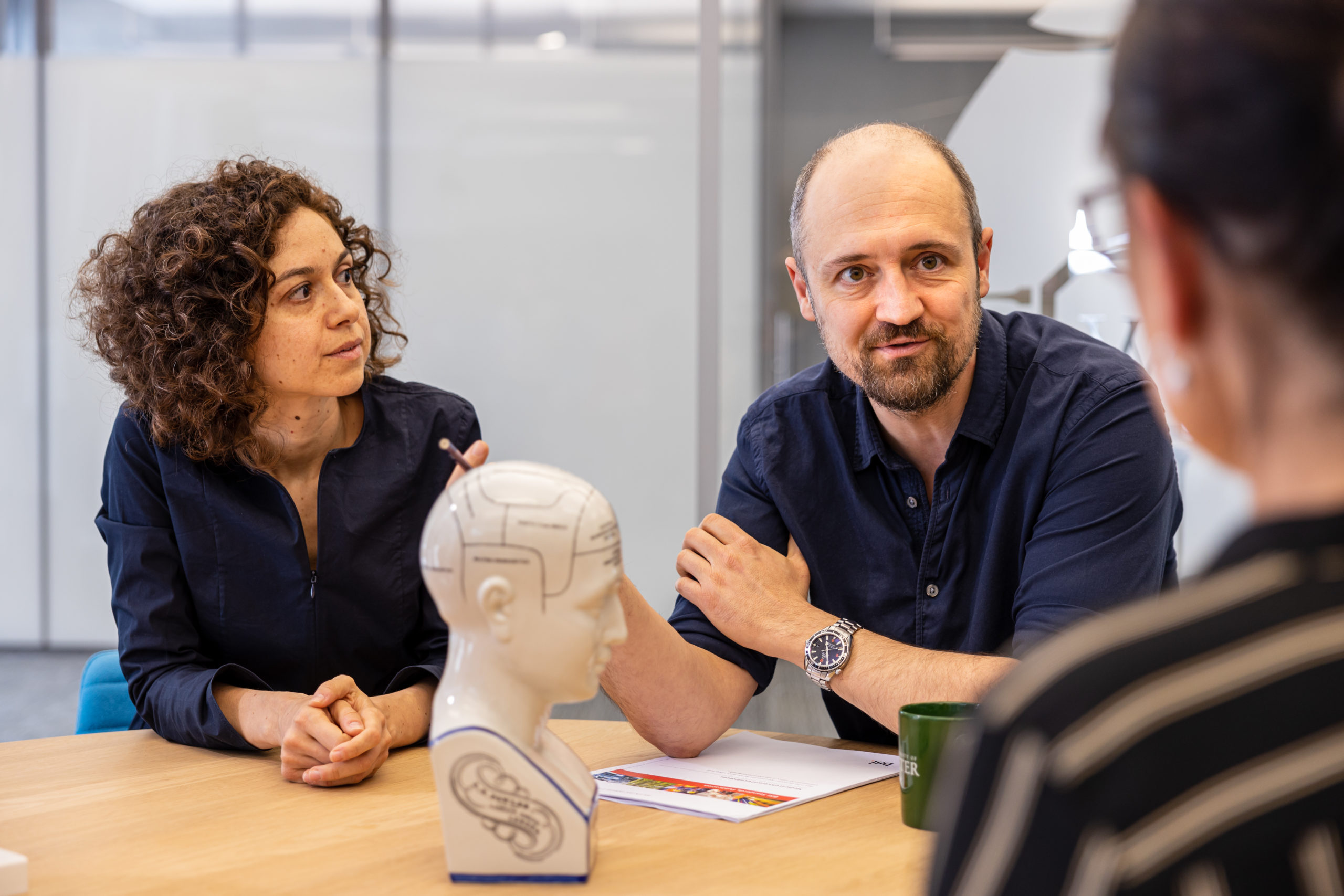 Job Position: Entrepreneur in Residence (EIR) in Neurotechnology

The Wyss Center is seeking to hire an experienced and visionary Entrepreneur in Residence to drive the translation of our implantable Brain Computer Interface (BCI) technology.
Title: Entrepreneur in Residence (EIR) in Neurotechnology
Position: 2-year contract, full time position
Posted: 23 August 2022
Location: Wyss Center for Bio and Neuroengineering, Campus Biotech, Geneva Switzerland
About the Wyss Center for Bio and Neuroengineering, Geneva, Switzerland
The Wyss Center is an independent, non-profit research and development organization that advances our understanding of the brain to realize therapies and improve lives. The Wyss Center staff, together with the Center's academic, clinical and industrial collaborators, pursue innovations and new approaches in neurobiology, neuroimaging and neurotechnology. Wyss Center advances reveal unique insights into the mechanisms underlying the dynamics of the brain and the treatment of disease to accelerate the development of devices and therapies for unmet medical needs. The Center was established by a generous donation from the Swiss entrepreneur and philanthropist Hansjörg Wyss in 2014. Additional resources from funding agencies and other sources
help the Wyss Center accelerate its mission.
About the Position
The Wyss Center is seeking to hire an experienced and visionary Entrepreneur in Residence to drive the translation of our implantable Brain Computer Interface (BCI) technology. The individual will engage with project teams, the Center's leadership, and the wider community of investors, strategic partners, and Key Opinion Leaders (KOL) in the BCI field to advance business activities and clinical translation related to Wyss Center's technology. The entrepreneur will bring strategic and tactical
experience to enable Center staff and collaborators to accelerate their breakthroughs to the patient and eventually to the creation of commercial entities. The individual will also give seminars and participate in internal and external events and conferences. The ideal candidate has experience in an industrial or startup environment and is driven to find
disruptive business opportunities and then take a key role in forming and scaling a new venture. This position reports directly to the Center's Chief Technology Officer.
Key responsibilities
The Entrepreneur in Residence will have a broad set of responsibilities which includes:
– Work very closely with the Center's multi-disciplinary development team to move the BCI technology through the Medical Device Development Lifecycle Process towards Regulatory Clearance and Market Acceptance
– Establish a business plan for the BCI technology in sync with its technical development; Iteratively test and refine the business model
– Conduct market analyses for potential commercial applications of the BCI technology, including restoration of communication and restoration of movement for people with severe paralysis Template: QMS-TEMP-0021 Ver. 1
– Engage with the team in early-stage testing, validation, and refinement of business ideas to ensure product-market-fit
– Identify investment opportunities from Venture Capital firms, Industrial Partners and other potential licensees; initiate and further develop business relationships with them, and facilitate interactions between the Center's staff and collaborators
– Participate in the structuring, drafting and negotiating of term sheets and agreements with potential investors and licensees, with the goal to establish the optimal translation pathway for the Center's BCI technology through a commercial entity (startup or licensee)
– Contribute to a culture of innovation, translation, and entrepreneurship within the Wyss Center
Required competence and experience
– Master's degree in Bioengineering, Life Sciences or other related field, ideally combined with startup experience or MBA degree, PhD is a plus
– At least 10 years of work experience in medical device, biotech or pharma business development and/or strategy
– Strong interpersonal skills and demonstrated experience in leading negotiations
– Demonstrated experience of leading a development team towards commercialization
– Demonstrated experience in licensing agreements and deal structures, and associated financial and legal principles
– At least three years' experience in founding new ventures, out-licensing and raising capital
– Ability to leverage own network of contacts in the business, investment, technology, or neuroscience community
– Ability to operate at both the strategic and tactical levels
– Experience in neuroscience or neurotechnology a plus
– Fluent in English; French a plus
To apply, please send your CV and cover letter to HR@wysscenter.ch no later than 25 September 2022.