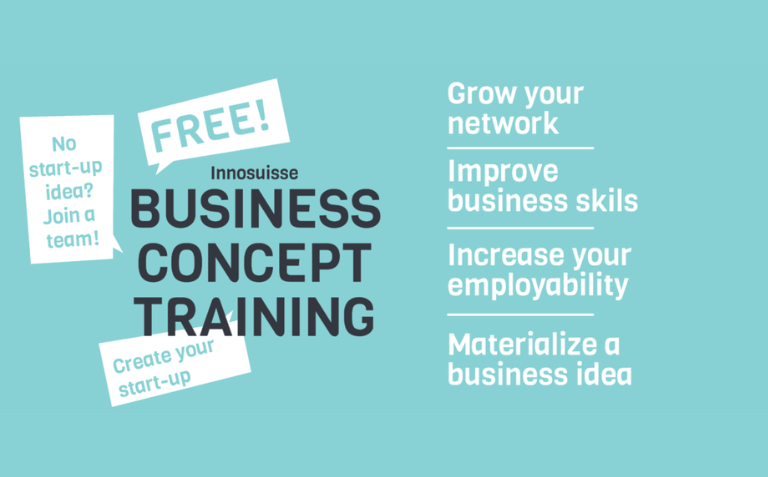 Fall Innosuisse Business Concept Training

Innosuisse Start-up Training offers every year entrepreneurial training in Western Switzerland.
This free, inter-university evening program, is designed and given by entrepreneurs, targeting members of Swiss universities of all disciplines who have the ambition to translate their innovative ideas into a viable business.
– Improve your business skills and learn the essentials of creating and running a company
– Shape your venture idea into a viable business or participate in the development of a promising project of someone else
– Get introduced into the Swiss start-up ecosystem and link up with entrepreneurs, business partners, investors, as well as multi-disciplinary talents coming from other universities
– Broaden your career perspectives
Only a limited number of participants (25) per city will be admitted to the program. The selection will be based on the motivation, experience and personal profile of applicants.
The 12 sessions and 2 coaching sessions take place one evening per week for one semester from 5:15 pm to 9:15 pm. Classes start at the end of September across Western Switzerland: in Lausanne, Geneva, Fribourg, Yverdon-les-Bains or Sion.