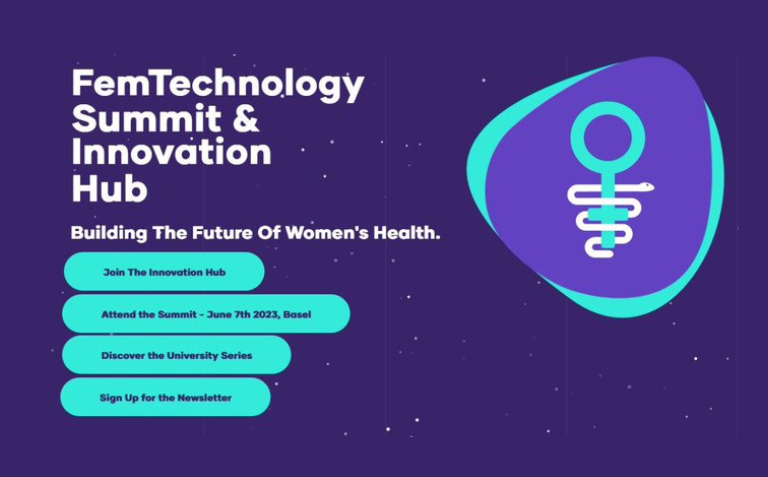 A perspective on innovation in women's health
FemTechnology Summit is taking place on 6 and 7 June 2023 at Roche Tower Basel.
FemTechnology Summitbrings together the most exciting innovators and is a platform for catalytic change that includes Femtech Startups, chief clinicians, groundbreaking researchers and corporates – via curated connections, knowledge translation and enduring content. This year, in collaboration with Roche, the event invites only 150 innovators in women's health. With a highly curated participant list, this year's Summit leverages diversity of experience and the expertise of attendees to tackle pressing issues in women's health together.
FemTechnology University Series builds the pipeline of innovation for women's health and seeks ground-breaking innovators (researchers, academics, students) to elevate and activate them, so they can create the solutions women's health requires.
FemTechGuide translates these innovations (research, solutions and services) to enable direct access to patients and physicians to help bridge the gap in care.
📅 When: 6-7 June 2023
📍 Where: Roche Tower, Basel
▶️ Information: here