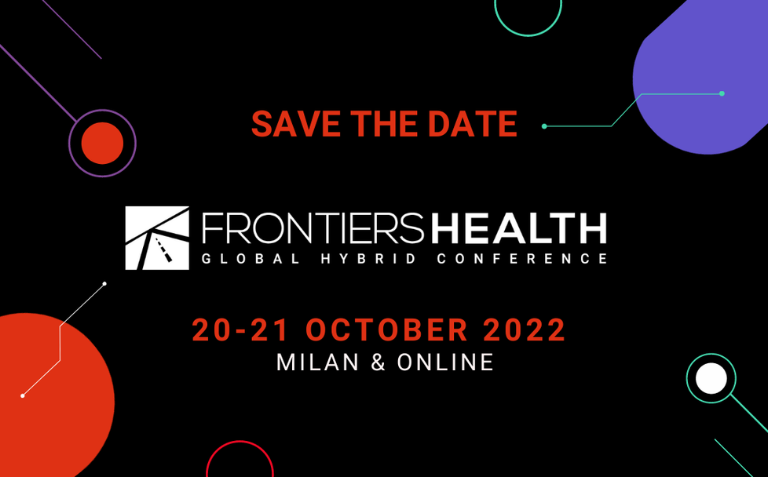 Deep Dive into the future of healthcare
Frontiers Health Global Conference will take place from 20 to 21 October 2022 in Milan and online.
This 2-day conference will bring together thought leaders, policy makers, industry players and innovative companies to dive deep into the ongoing challenges, strategic trends and scalable solutions likely to impact healthcare.
Practitioners of disruptive health will engage in many highly inspirational, informative and controversial sessions and conversations all meant to give companies, entrepreneurs and VCs a useful roadmap, key insights, top-level learning and unparalleled networking.
Digital Therapeutics (DTx)
Patent protections
Regulatory developments
Reimbursement strategies
Data protection
Open-sourcing healthcare
Digital Transformation
R&D transformation
Health Insurance trends Consumerization of Healthcare
Medical on-demand models
The connected patient
Telehealth
Patient centricity
Remote monitoring
Beyond episodic care
Mental telehealth
Big Data & AI