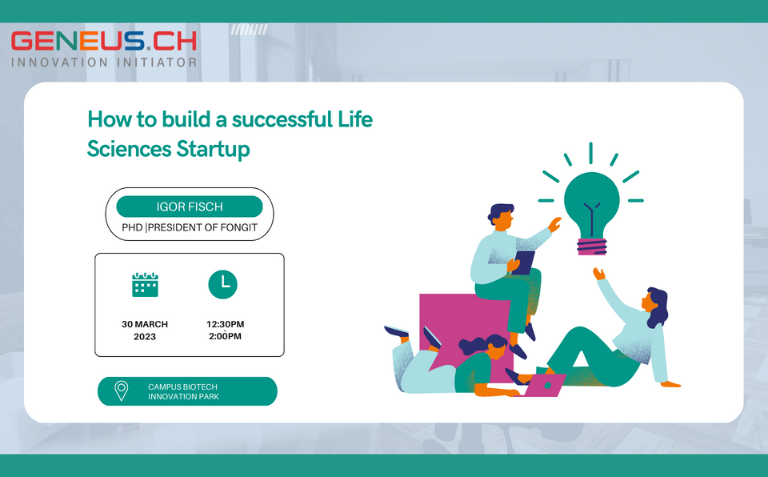 Geneus Workshop: How to build a successful Life Sciences Startup

Igor Fisch, Fongit President, gives a workshop on Thursday 30 March 2023 from 12.30 pm to 14.00 pm at CBIP Geneva
Finding funds to develop and grow an innovative project is a challenging task. In this workshop, you'll get a full overview of financing options, from the early research stage to the point where you sign your first customers.
About the speaker:
Igor Fisch is President of Fongit. Igor is also CEO and Co-founder of NewBiologix, a start-up active in gene therapies. Formerly, he was CEO and Co-founder of Selexis, a world-leading cell line development company. With a successful exit in 2017, Igor was instrumental in guiding Selexis to develop technologies that help biopharmaceutical companies manufacture biologic drugs such as monoclonal antibodies. Under his leadership, this resulted in 10 marketed products. He obtained his PhD at the University of Geneva and continued his postdoctoral studies under Nobel laureate, Prof. Sir Gregory Winter. Igor sits on the boards of Igyxos and Fluosphera.
The event is free of charge. A small lunch will be provided.
📅 When: 30 March 2023, 12.30 am and 14.00 pm
📍 Where: Campus Biotech Innovation Park, Avenue de Sécheron 15, 1202 Geneva
▶️ Registration: here