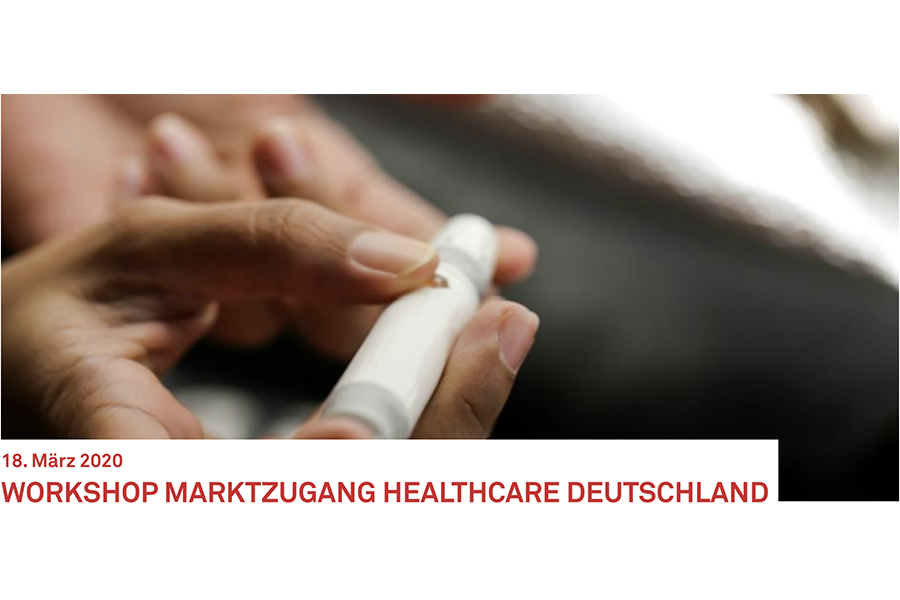 German Healthcare Market Access

German Healthcare Market Access | S-GE Workshop
The workshop will take place from 9:30AM to 4:30PM on 18 March 2020 in Zürich.
Germany is very attractive for many providers in the Healthcare sector due to the market size and especially the achievable reimbursement prices. However, due to numerous legal hurdles, further sub-statutory regulatory barriers and a high, industry-specific complexity, market access is not easy for new market participants.
Switzerland Global Enterprise's (S-GE) workshop provides insights into the existing hurdles and barriers, as well as promising strategies to support a successful expansion to the German medical technology market. The future reimbursement of medical apps by the new Digital Care Act (DVG) is also explained.
Workshop Takeaways
A clear picture of the German healthcare system, relevant cost bearers, institutions and other influential stakeholders
An understanding of legal regulations, sub-statutory regulatory hurdles and also informal "game rules" of the German healthcare market
Knowledge of the benefit assessment and subsequent reimbursement of medical devices in the inpatient and outpatient sector basics
Possible and promising access routes for your product to the German healthcare market
Tools to develop a strategy (road map) for market access for your product
Target Audience
Company Profile
Swiss companies wishing to expand to Germany:
Small startups
SMEs
Manufacturers
Distributors and suppliers of medicine
Professional Profile
Startup CEOs
Market Development Managers
Product Managers
Marketing Managers
Market Access Managers
The event's official language is German.
Registration
Register before 9 March 2020 at 5PM.