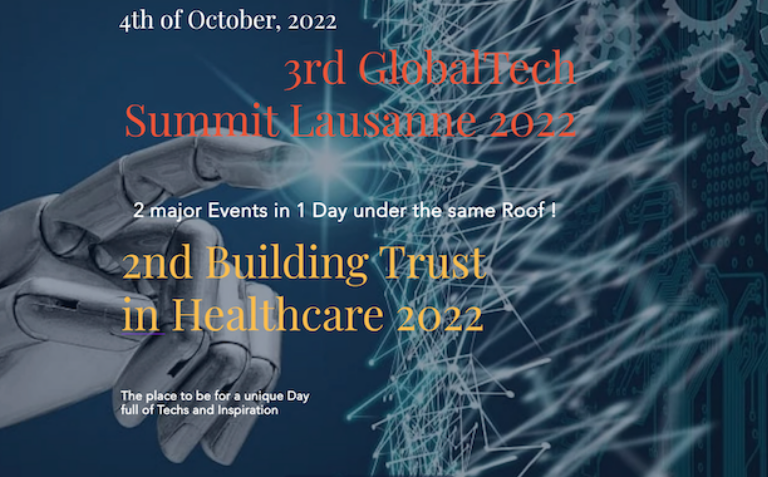 Global Tech Summit | Building Trust in Healthcare

Global Tech Summit and Building Trust in Healthcare will take place on 4 October 2022 at Hotel Royal Savoy in Lausanne.
An afternoon dedicated to security in healthcare and healthtech through a series of discussions and conferences, where the latest trends in the world of technology will be discussed. Startups will also give speeches.
The Speakers and Panelists :
When: 4 October 2022, 1 PM – 8.30 PM
Where: Hotel Royal Savoy Lausanne
Information and Registration: globaltechsummit.ch