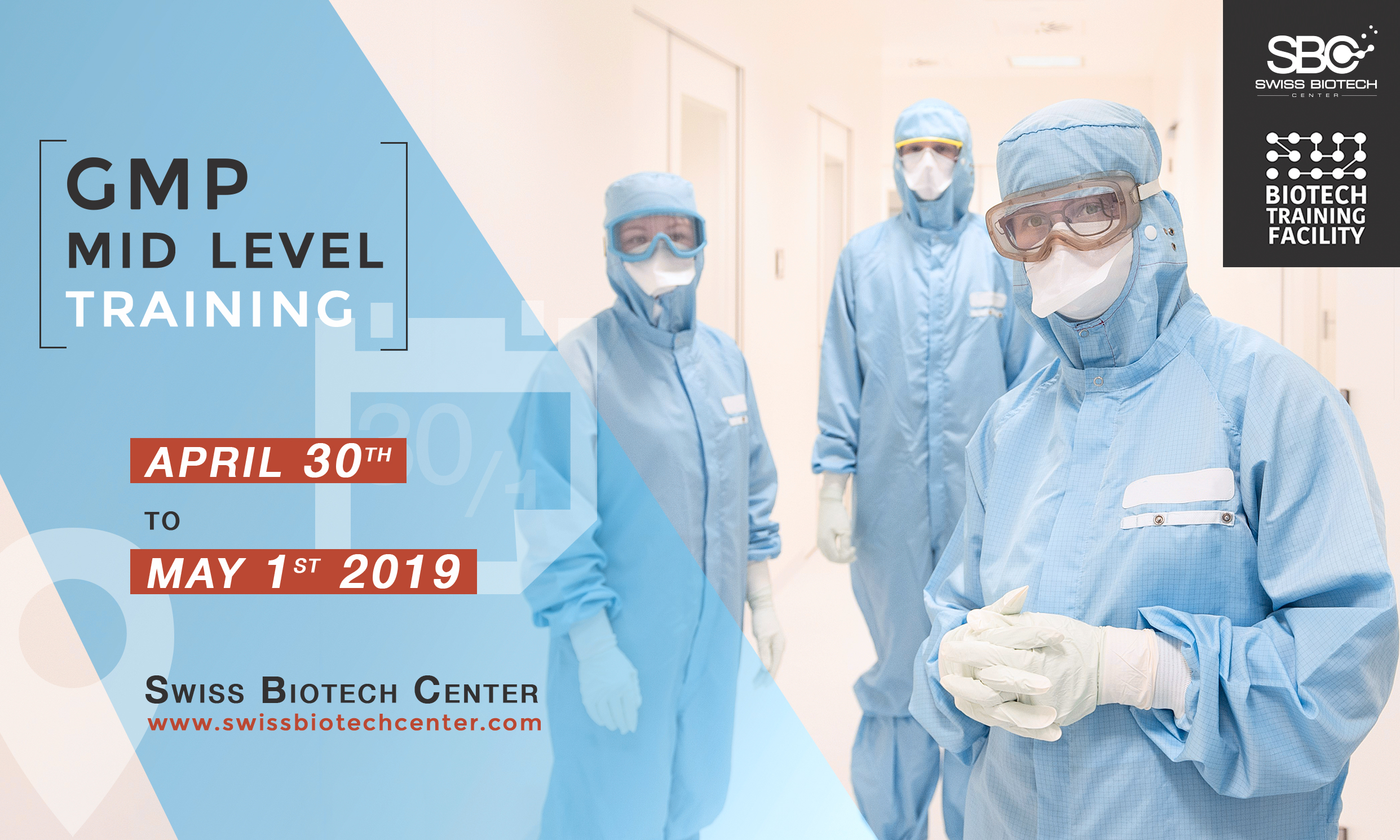 The GMP mid-level training will take place @BioArk in Monthey (VS) from 30 April to 1 May 2019.
Training description
A solid GMP mid-level training is a basic requirement for working in the pharmaceutical industry. With a very efficient and practical method given by Biotech Training Facility, you will learn the basics of GMP. The training is organized in Monthey by the Swiss Biotech Center.
Theory and practice go hand in hand during this course, which enables participants to put all acquired knowledge and skills immediately into practice.
Objectives
Increased awareness and knowledge of the following topics:
Basic principles of GMP
History of GMP legislation
Basic elements of various quality systems in pharmaceutical companies, including Out of Specification (OOS), deviations, change control,
GMP documentation, outsourcing of work and process validation
GMP requirements for equipment and facilities
Basic principles of risk analysis within the pharmaceutical industry
Data integrity rules
Basics of microbiology and contamination control
Performing environmental monitoring
Basic principles of GMP within a QC laboratory
Target group
Anyone who wants or needs to know more about GMP, such as QA, QC, and operations staff who perform GMP activities. The training is limited to 12 participants (2 trainers).
Registration
Affiliated members of the BioAlps community are entitled to a 15% discount. Please mention your affiliation when registering.