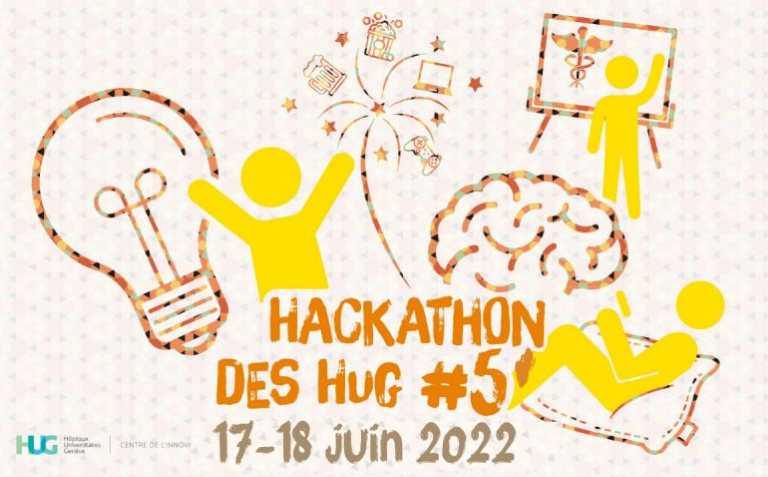 Hackathon HUG #5 | 17 – 18 June

The 5th edition of the HUG Hackathon will take place 17 – 18 June 2022.
An all-inclusive weekend in a fun and relaxed atmosphere where team spirit and creativity are the order of the day! More than 36 hours to innovate, discuss concrete challenges and revolutionize tomorrow's health.
The HUG Hackathon goals
– Employees of the HUG (and our partners)
– Patients and partners of the HUG
– Creative people who are keen on innovation and ready to take up challenges in teams
– People who wish to propose challenges on innovative themes related to health.
▶️  All professions are welcome!
Profiles particularly sought after
– Designer/graphic artist
– Developer/computer scientist
– Business developer
– Prototyping engineer
Who can compete?
– Male and female challenge holders: your role will be to challenge your team to create one or more innovative solutions to a problem you have proposed.
– Hackathoner: You will join a team of your choice to answer questions, propose ideas and participate in the development of solutions in your field of expertise.
▶️.  Registration deadline: Thursday 19 May 2022 midnight
▶️.  Online registration here
Contact the HUG for any further information.