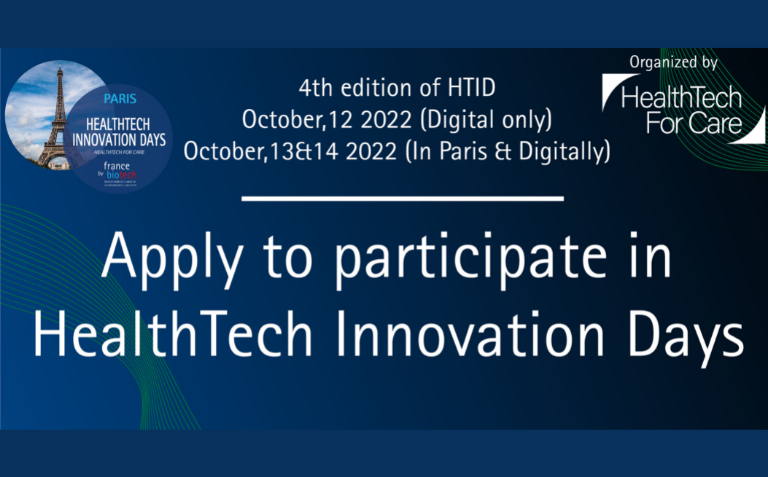 HealthTech Innovation Days | 12-14 October | Paris

The Healthtech Innovation Days will takes place 12 October online and 13-14 October online and on-site at the Health Tech Space in Paris.
Launch in 2019 by France Biotech and organised since 2020 by HealthTech for Care, The HealthTech Innovation Days aim to accelerate the development of innovative European healthcare companies for all patients. This forum is designed to facilitate collaborations and investments by bringing together international players in the healthcare ecosystem.
The 3rd edition in 2021 was a great success with 780 participants, 155 innovative health companies (Biotech, Medtech, Digital Health), 300 global investors, 1 300 private meetings organized, 19 conferences with international experts of the ecosystem.
The HealthTech Innovation Days are supported by both sponsors (international pharmaceutical companies, industrialists, investors, influencers in the HealthTech world) and institutional partners such as Emmanuel Macron, President of the French Republic, Thierry Breton, Commissioner of the European Commission, Agnès Pannier-Runacher, Minister Delegate to the Minister of Economy, Finance and Recovery, in charge of Industry.
👉Applications for Innovative companies here
👉Applications for investors & Pharmaceutical groups here
Special discount code to get 15% off until the day before the event: HTID4-15