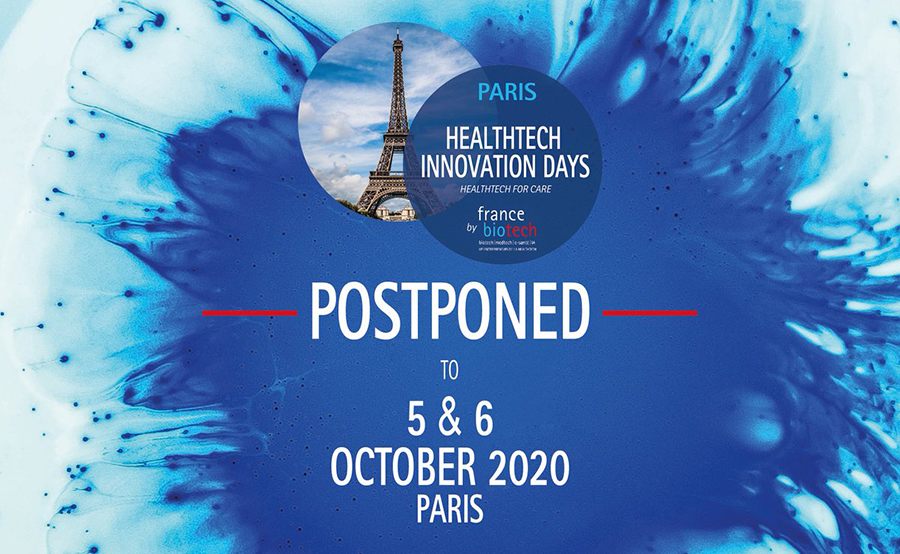 HealthTech Innovation Days (HTID®)

HealthTech Innovation Days | HealthTech for Care
The event has been postponed and will now take place on 5 and 6 October 2020 in Paris.
The HealthTech Innovation Days aim to drive and foster collaborations within the European healthcare and life sciences ecosystems to improve patient access to innovative care. The 2020 event is organized by HealthTech for Care®, an endowment fund dedicated to improving access to innovative healthcare for patients.
Programme
The HealthTech Innovation Days gather the whole healthcare community and features:
Conferences and thematic panel discussions on new trends in research & development
Networking opportunities throughout the event
Private meetings between European innovative HealthTech companies, pharmaceutical companies, life sciences specialised investors, healthcare experts, KOLs and institutional representatives
Target Audience
This event is organized for private and listed companies willing to accelerate their innovation:
Listed European innovative companies in HealthTech (biotech, medtech, digital-health) with a market-cap starting from €20 million.
Private Biotech companies with at least an on-going Phase I
Private Medtech companies with a pre-sub FDA or CE
Private Digital Health companies
The 2020 edition will strengthen its focus on the patient, proving that access to innovative care for all, depends on partnerships between actors, in Europe and elsewhere.
Registration
All applicants should submit an expression of interest
The jury will evaluate all applications for potential overall fit
If the project meets the requirements, the project team will be contacted directly by HTID®