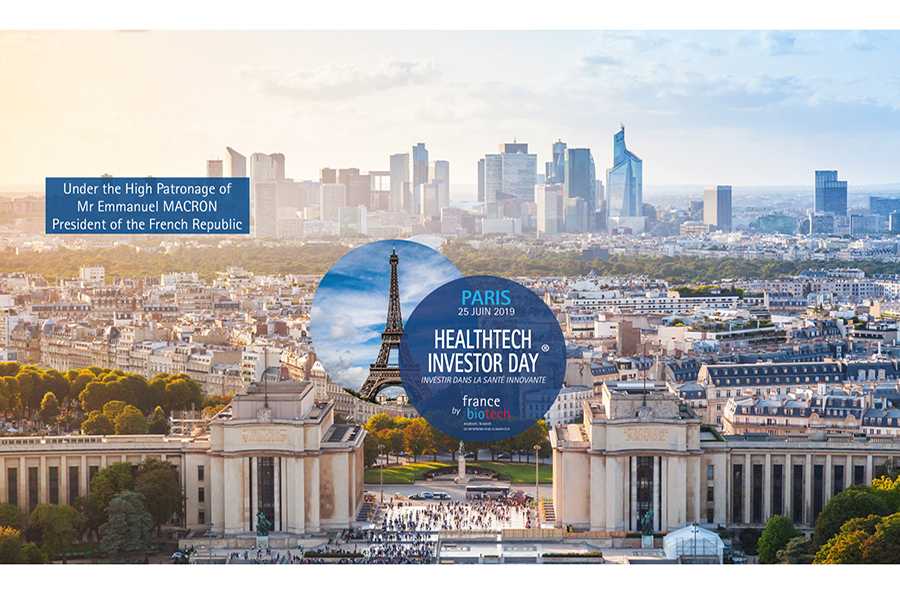 HealthTech Investor Day 2019

The HealthTech Investor Day will take place in Paris on 24 and 25 June 2019.
France Biotech is organizing an event to connect leading international investors, big pharma companies and top management from European HealthTech innovative companies.
Organize one-to-one meetings with French, European, American, Asian and Saoudi Arabian hedge funds, VC, and banks for near and long-term investment. Initiate new partnerships with pharmaceutical companies such as Servier, Sanofi , Ipsen, Pfizer, Takeda, Amgen, and many more.
One-on-one meetings (30 minutes each)
Partnering meetings
Conferences and thematic panel discussions on specific topics:

France & Europe's attractiveness for the innovative bioindustry focusing on high human scientific French expertise;
Economy & finance in the healthtech industry (speakers from the Nasdaq and Euronext);
Synergies between Business Development and Fundraising (BDC Life Sciences) with a talk on the symbiotic relationship between Biotech & Pharmaceutical companies;
Artificial Intelligence (Guerbet)
Promote France's Strengths in Health Innovation (LIR Association);
Hot topic in Oncology : After autologous CAR-T and Anti-PD1 / Anti PD-L1 … what's next? (Servier)
All conferences will be supervised by a well-known international scientific patronage and Nobel Prize winner.
More information about the programme
To attend, you represent:
A listed biotech, medtech, or digital-health company with a market cap of €20Mn+
A private biotech with an on-going phase II minimum
A private medtech / digital health company with CE/FDA approved products
3rd registration round deadline 14 May 2019.