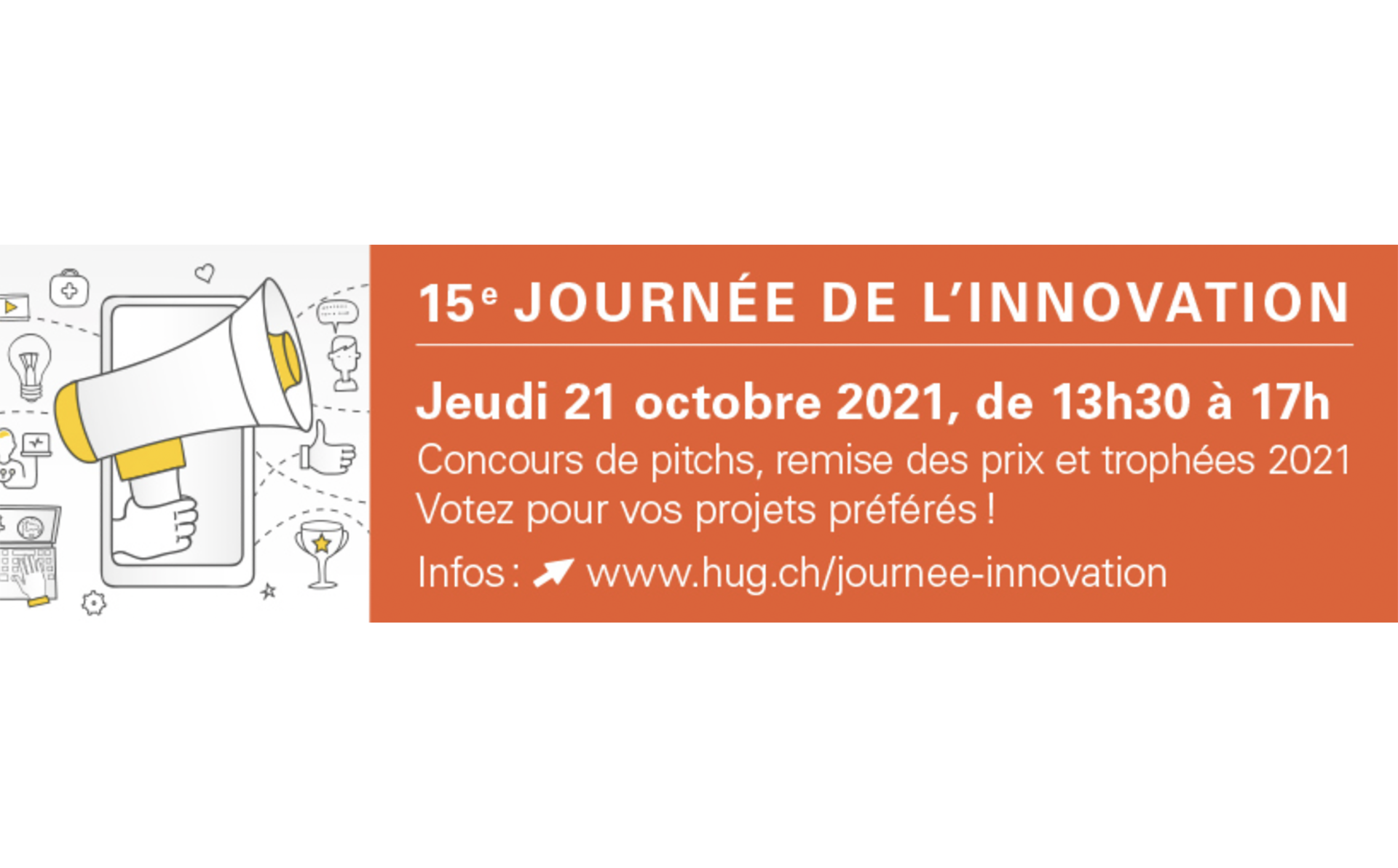 Discover the latest innovations from HUG and UNIGE
The event, organised by HUG's Innovation Center, will take place online on Thursday 21 October from 1:30PM to 5PM.
The 15th edition of the HUG Innovation Day is an opportunity to give visibility to the innovative ideas and projects initiated by the staff of the HUG and the University of Geneva. It allows for interaction and the sharing of experiences, and is a trigger for the development of projects and the marketing of the best ideas. The Innovation Centre's team and a committee of experts are available to support the development of projects before, during and after the event.
Every year, an Innovation Prize is awarded and two other projects are rewarded with trophies. A "Jury's Favourite" prize is also awarded and the public is invited to nominate the winners of the Best Pitch and Best Poster Award! A "Startup" prize is also offered, entitling a project with startup support from a Geneva-based incubator.
The choice of the winning projects is based on precise criteria: innovative and creative character, potential benefit for patients and the institution, scientific quality, as well as commercial potential (or potential development).
PROGRAMME and REGISTRATION
The event's official language is French.
Information regarding the programme and registration requirements will be update on the event's website.