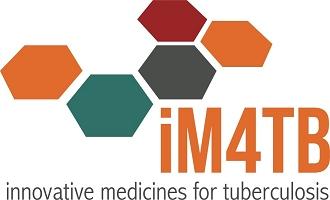 iM4TB Clinical Project Manager – Open position

The Foundation Innovative Medicines for Tuberculosis (iM4TB) is looking for a Clinical Project Manager to bring our anti-Tuberculosis drug candidate PBTZ169 through ongoing phase I clinical trials and to prepare the next steps of its pharmaceutical and clinical development.
Main tasks and responsibilities include:
Leading drug development, managing contracts, liaising with CROs and clinical investigators, monitoring progress of the studies in close cooperation with the clinical trial team, interacting with external consultants and regulatory agencies, reporting and answering queries, writing clinical study reports, updating the Trial Master File, ensuring quality control, preparing reports to providers of grants, etc. In parallel, discussions and negotiations are envisioned with potential follow-on partners for the further development of PBTZ169.
The study manager will also contribute actively to logistical aspects within iM4TB such as budgeting, checking invoices, archiving, IT, web communication, preparing and participating in board meetings, etc.
Profile:
The applicant should hold at least a Master degree in Sciences, a GCP certification and be familiar with ICH GCP and GMP guidelines, Drug Discovery processes and Regulatory Affairs. A PhD in pharmacy or life sciences would be an advantage. A professional experience in the Pharmaceutical or Biotech industry is required. The person should be fluent in French to interact with the clinical site team and in English to read and understand the regulatory documentation, interact with CROs and write study reports. Overall scientific culture, numeracy and ease with computer tools are expected. Highly motivated, self-organized, tenacious, with good interpersonal skills and team spirit.
Start date
As soon as possible
Deadline for application
Until the position is filled
Activity rate
ca 70 – 100 % (to be agreed)
Duration of contract
1 year, renewable
Application details
Applicants should submit a cover letter and a detailed CV in PDF format only, with file name "Surname_PBTZ169PM_Cover Letter" and "Surname_PBTZ169PM_CV" electronically to Gabriel Clerc. Please use PBTZ169PM in the "subject" field.
https://www.jobup.ch/en/jobs/detail/1566074/?source=company_detail
For more information about iM4TB, watch the video.