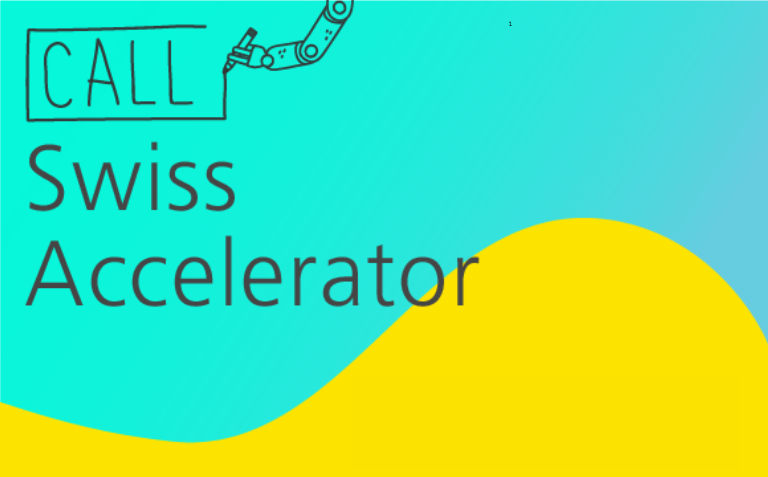 Innosuisse: Swiss Accelerator

Swiss Accelerator projects for SMEs and start-ups after market entry
With the Swiss Accelerator, Innosuisse supports projects by Swiss small and medium-sized enterprises (SMEs) and start-ups after they have entered the market.
This competitive funding programme is aimed at individual start-ups and SMEs that are carrying out innovation projects with above-average innovation potential. The aim is to commercialise new and innovative products and services quickly and effectively, which in turn should accelerate the growth of Swiss companies already established on the market.
This opportunity is aimed exclusively at individual Swiss SMEs and start-ups (not consortia):
domiciled in Switzerland and with a Swiss company ID number;
already established on the market;
employing no more than 250 full-time equivalents
(for companies that are part of a group, the number of full-time equivalents across the entire group of companies is decisive);
with the ambition to commercialise the project results quickly and effectively and to scale accordingly.
▶️ Application platform opens: 28 August 2023
⏰ Deadline for submission: 9 October 2023
⚠️ Innosuisse will probably continue to publish calls for projects for the Swiss Accelerator until Switzerland is again associated with the EU's Research Framework Programme. A call for projects will take place in 2023, subject to approval of the budget by parliament.