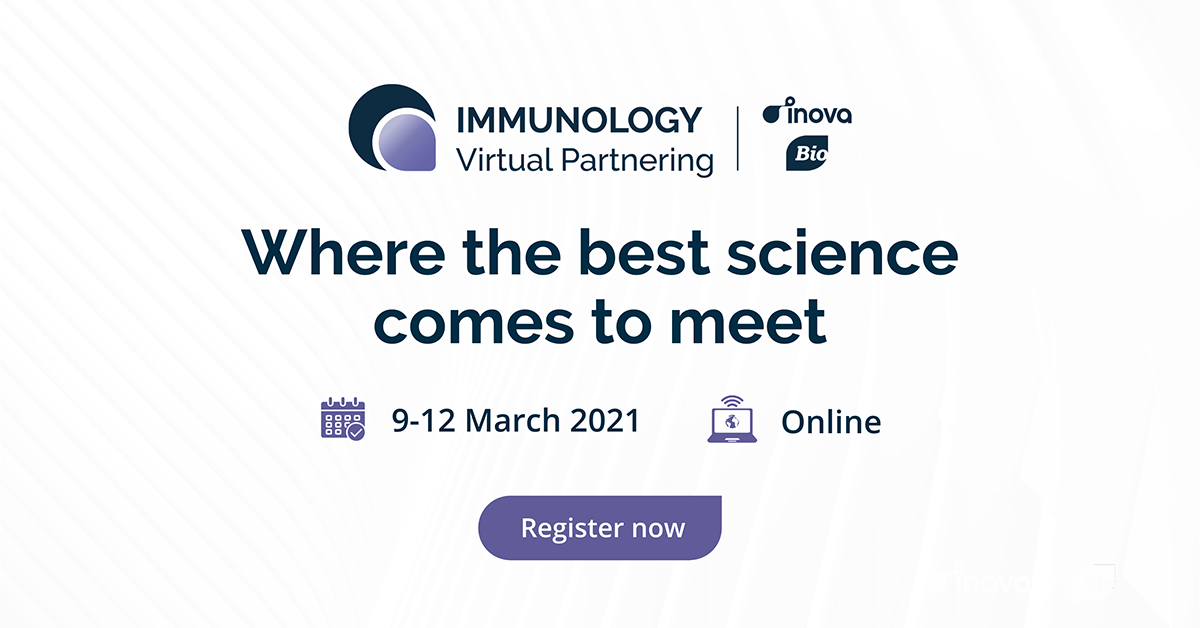 Inova – BIO | Immunology virtual partnering

Autoimmune and Inflammatory Disease
Inova and Biotechnology Innovation Organization (BIO) are organising the Immunology Virtual Partnering* session on 9-12 March 2021.
(*a virtual partnering event is a conference of virtual face-to-face meetings. All meetings are online)
During four days of face-to-face online meetings, leading researchers, top biotechs and biopharmaceutical companies will meet, network and partner to accelerate immunology pipelines and bring new treatment options to patients worldwide.
Over 4% of the world's population suffers from one or more of the over 80 autoimmune diseases identified to date. A large variety of treatment approaches have already been developed to curb the detrimental effects of autoimmune diseases, and the market continues to flourish. In fact, by 2025 this market is estimated to exceed a global value of $150 billion.
Timeline
18 January: registration for the Immunology Virtual Partnering event opened
8 February: the partnering platform/One-on-One Partnering will open
9 March: the virtual partnering starts with online scheduled meetings for four days through 12 March.
Registration
As a BioAlps affiliated member, you are entitled to a 15% DISCOUNT available on the all events' series (pls contact us at contact@bioalps.org to receive the discount code).