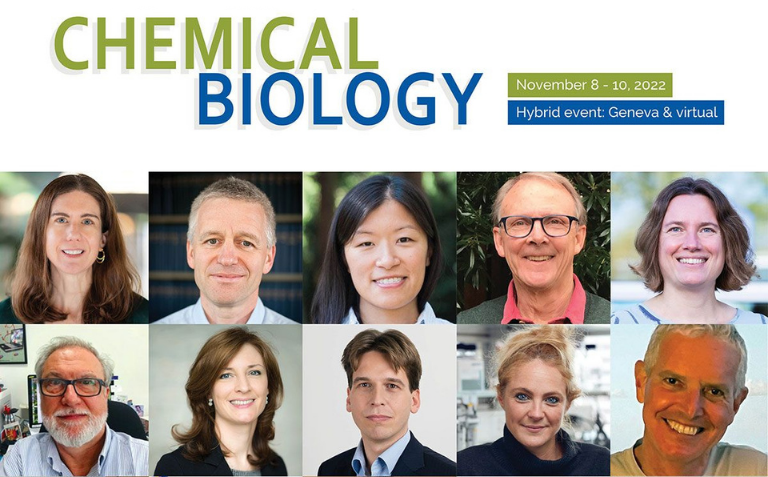 Internation Symposium on Chemical Biology | 8 – 10 November

The NCCR Chemical Biology is organising the 2022 International Symposium on Chemical Biology on 8 to 10 November at Campus Biotech in Geneva and virtually. This international meeting of high scientific caliber will bring together leading scientists to feature the latest advances within the broad field of Chemical Biology. The Symposium will be held for the first time in a hybrid format to attract both in-person and virtual attendees and rally the international community of chemical biologists!
Participants from Swiss universities, various research institutes in Switzerland and neighboring countries are expected to attend the in-person event while expanding virtually the audience to a global scale.
WHEN : 8 – 10 November
WHERE: Campus Biotech Geneva