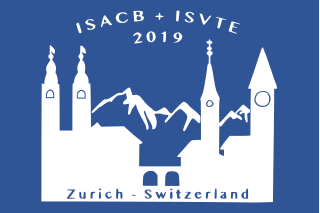 ISACB + ISVTE Zurich 2019

Combined International Symposium for Applied Cardiovascular Biology and Vascular Tissue Engineering
The ISACB and ISVTE event will take place in Zurich from 19 to 21 June 2019.
Programme
The first edition of the meeting provides a forum for academic scientists and engineers, clinicians and industry representatives within all areas of cardiovascular biology. Over the course of the three day event, panel discussions will convene world-renowned experts to discuss burning cardiovascular issues such as new therapeutic treatment, the vascular tissue engineering, cellular interaction, cardiovascular disease modeling and the latest about cardiovascular engineering.
More information about the programme
Registration
Student fee : CHF 300 for members, CHF 350 for non-members
Regular participant fee : CHF 400 for members, CHF 450 for non-members
Registration fees include:
access to all oral and poster presentations
lunch and coffee breaks (20th and 21th)
Excursion: guided boat trip at the lake of Zurich (20th)
Extra tickets for:
Event dinner for participant: 100 CHF (limited tickets available!)
Event dinner for accompanying person: 100 CHF (limited tickets available!)
Excursion ticket for accompanying person: 60 CHF
Cancellation and refund policy:
Notification of cancellation must be sent by email here.
If the notification of cancellation is received before May 20th, 2019, it will be refunded minus a 100 CHF cancellation fee. No refunds will be made for cancellations after.
More information about registration