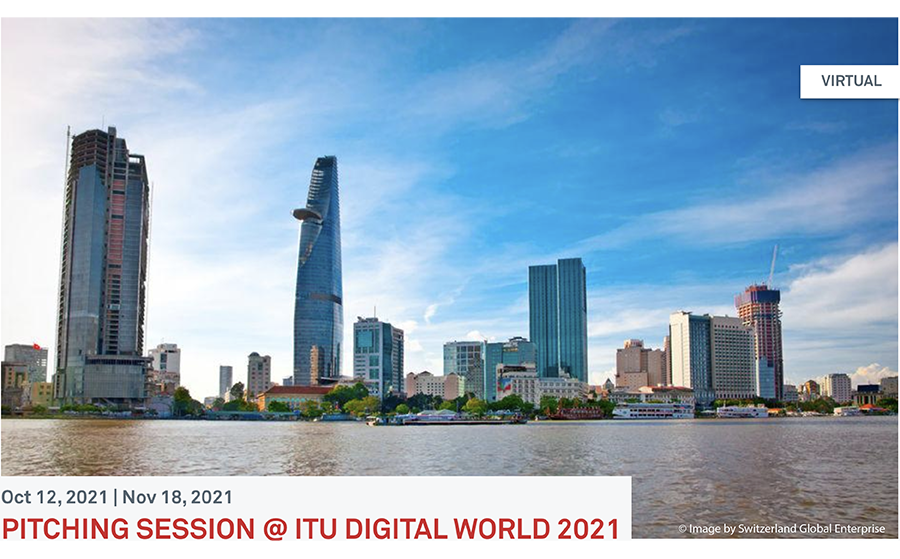 ITU Digital World Vietnam

Pitching Session @ ITU Digital World 2021
Pitch your solutions and join the SWISS Pavilion @ ITU Digital World 2021 in Vietnam – Hosted by the United Nations
Switzerland Global Enterprise provides the unique opportunity to Swiss startups and SME's to present their technology during their Swiss pitching session on 18 November 2021.
In addition, Swiss startups will have the chance to participate in SGE's digital SWISS pavilion @ the virtual exhibition put in place by the event co-host, the government of Vietnam and opening on 12 October 2021 for a duration of 1 month.
Registration
Registration deadline for participation in the SWISS pavilion: 30 September 2021.