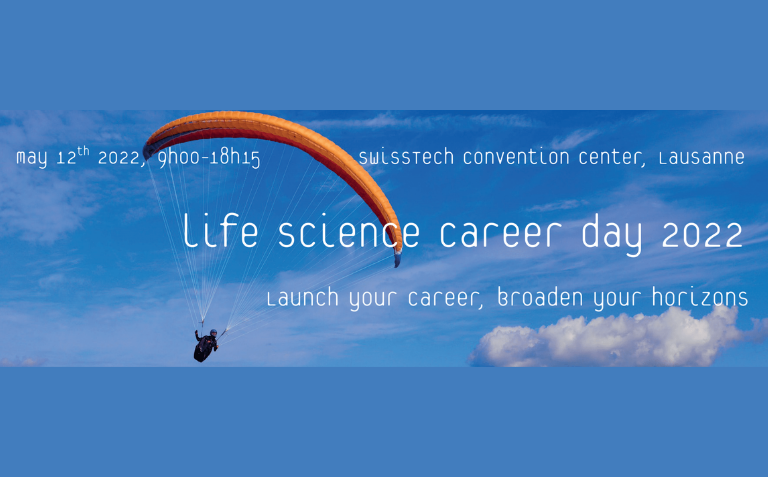 LIFE SCIENCES CAREER DAY | 12 MAY

Life Science Career Day is taking place on 12 May 2022 at the Swiss Tech Convention Center. 
The event helps young scientists to discover, prepare for and get excited about career opportunities in industry and other organizations, through lectures, workshops, round tables led by an experienced and renowned moderator, and much more! In the Networking Forum, companies will present in booths their career opportunities and try to and attract new talents from UNIL, EPFL and other Swiss universities.
When: 12 May – 9AM – 5:45 PM
Where : Swiss Tech Convention Center