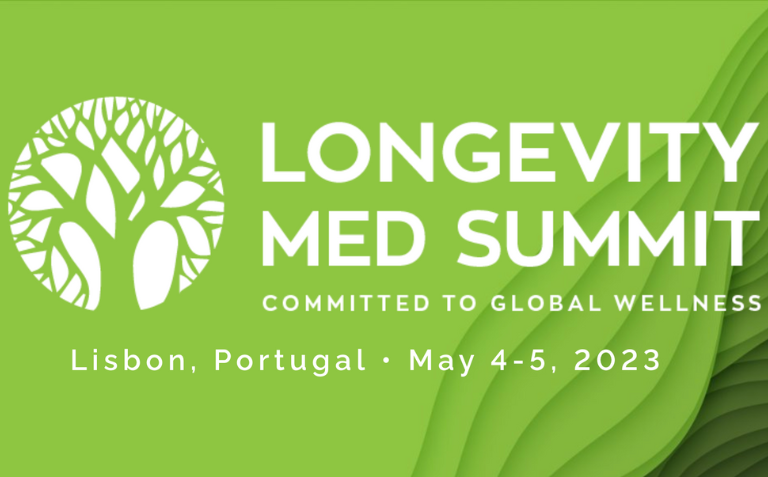 Longevity Med Summit 2023

The Longevity Med Summit is taking place from 4 to 5 May 2023 in Lisbon (Portugal)
The main goal of Longevity Med Summit is to provide and share knowledge to the medical community aimed at helping patients live longer and delay age-related health issues. The Future of Medicine is the Future of Anti-ageing Medicine. Treatments targeting ageing can lead to both healthier and longer lives. There is a great emphasis on "Healthy Ageing" and a growing body of research focusing on its biological aspects.
In addition to an exciting range of keynotes, presentations and panels, the summit features two days of innovation pitches and mentoring with the most relevant players in the industry and investors in the longevity field.
The two days summit, is organized along 5 themes: Longevity Therapeutics, P4 Medicine, Diagnostics, AI and Digital and a Showcase including new trials and research to target age-related diseases that will be presented by prominent medical doctors and scientists from worldwide.
📅 When: 4-5 May 2023
📍 Where: Lisbon, Portugal
▶️ Registration:  here