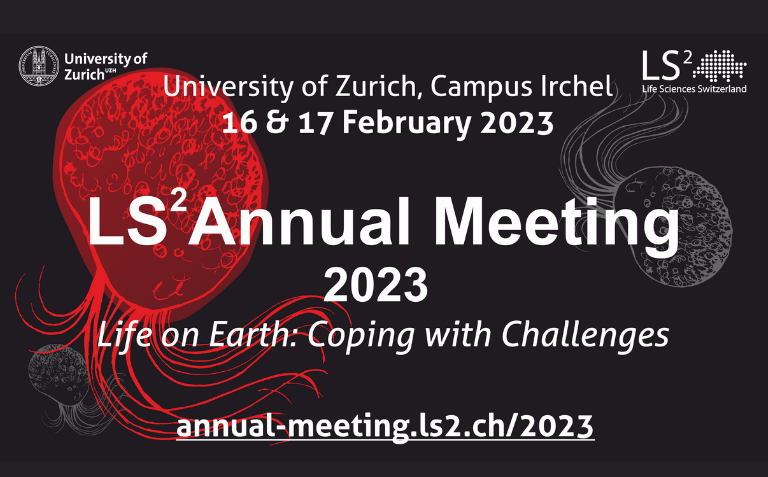 Life on Earth: Coping with Challenges
The LS2 Annual Meeting is taking place from 16 to 17 February 2023 at Campus Irchel, University of Zurich. The Young Scientists' Satellite event takes place on 15 February 2023. 
The program of this edition gathers an amazing panel of keynote speakers: Prof. Richard Simerly from Vanderbilt University (US), Prof. Sharona E. Gordon from the University of Washington (US), Prof. Lea Sistonen from Åbo Akademi University, Turku Centre for Biotechnology (FI) and Dr. Giles Yeo, from the University of Cambridge (UK), who will give a keynote lecture at the YSS.
But that's not all, the 2023 edition of the LS2 Annual Meeting has many interesting things to offer:
Selected short talks in parallel Symposia and YSS
Poster sessions
3 lectures from recognizes Swiss Awards
PIs of Tomorrow Session – DEADLINE for application 1 October 2022
Panel discussion during the Satellite: "Collaboration vs Competition: To Share or Not to Share? Are We Better Together?! 
Industry exhibition with more than 25 stands
Full program: here
General information about abstracts, 3R Accreditation, Venue: here.
📍Where: Campus Irchel, University of Zurich
📅 When: 16 – 17 February 2023
▶️ Registration: here