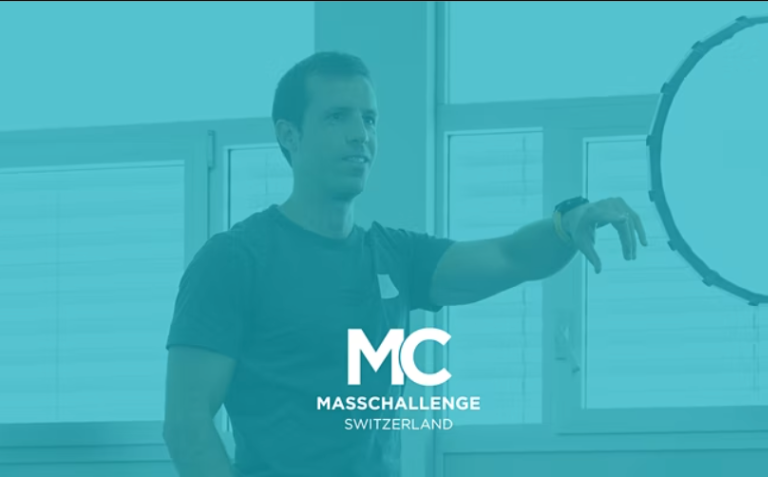 Mass Challenge – Health Solutions Pitching Day

Health Solution pitching and networking event
This event showcases "Health Solutions" startups for corporations in the health & life sciences sector at Campus Biotech. Approximately 20 startups will pitch their business and then circulate with the audience in order to meet them and take questions. A speaker from the ecosystem will share some practical advice. This will be a fast-paced event and we'll run a networking drink after the pitches are done.
About Mass Challenge
Since 2016, MassChallenge Switzerland has been a leader in helping startups across Europe grow their businesses, with 492 alumni raising $ 600 Million in funding. The selected early-stage startups come from 37 countries spanning over 4 continents and have all committed to sustainability. 15% of them are active in Health and Life Sciences. In 2021, the programme accelerated 97 early-stage startups, taking no equity or fees, and connected them to corporate partners and expert mentors.
The 2021 Swiss Startups
In 2021, several swiss life sciences startups benefited from the Mass Challenge programme.
FimmCyte developed a novel immune-based treatment for treatment-resistant endometriosis.
HEALTHY-LONGER GmbH provides personalized preventive nutrition recommendations based on forward-looking health risk analysis using biomarkers and genetics.
InnoSpina designs and develops novel implants and unique surgical guiding instruments enabling surgeons to treat chronic back pain in less than 30min.
SensArs Neuroprosthetics Sàrl develops highly selective peripheral nerve stimulators for the treatment of neuropathic pain and sensory loss of people affected by neuropathy.
A 4-month acceleration programme
During the 4 months of acceleration, the selected 100 startups will be able to engage with industry experts, corporates and investors, while receiving world-class mentoring, tailored programming, free co-working space, and numerous key networking opportunities. The accelerator program will culminate on October 27th at the MassChallenge Switzerland Awards Ceremony, when the best startups will be rewarded with up to CHF 1 million in zero-equity prize money, as well as several other in-kind prizes.
When: 6 September 2022
When: 5 PM – 10 PM
▶️ Registration here. Beware that this is a physical event.