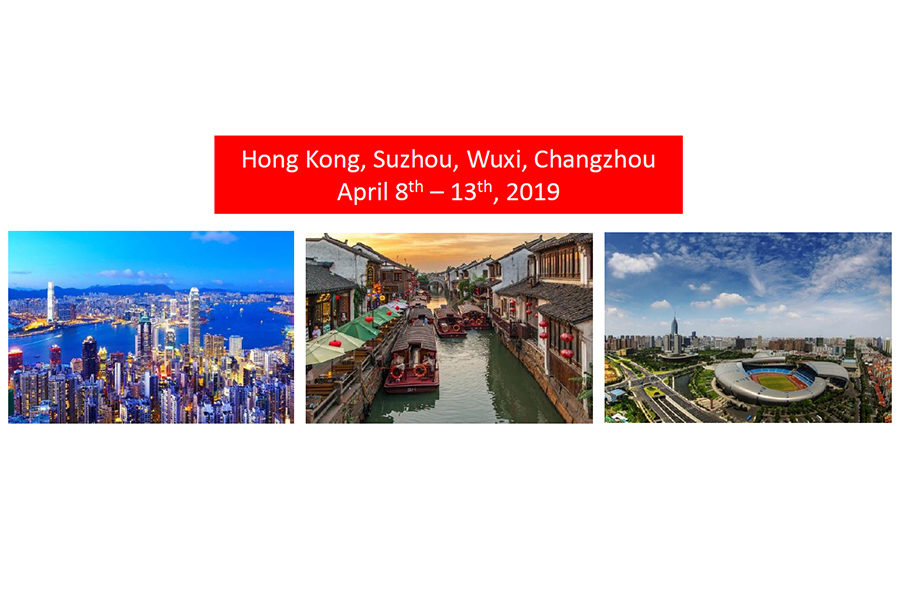 Match-making Tour to China

The match-making tour will take you to Hong Kong, Suzhou, Wuxi and Changzhou from 8 to 13 April 2019.
You wish to export your product, technology or innovative solution to China? The match-making tour, organized by Eurelations, is the perfect opportunity to foster new partnerships with Chinese counterparts.
Objectives of the Tour
Eurelations will organize match-making activities at each destination. You will be able to plan bilateral meetings with your potential business partners and attend the special reception at the 2019 Taihu (Mashan) Life Science and Healthcare Forum & China (Wuxi) International Medical Equipment and Pharmaceutical Supply Chain Exhibition. The programme will give you an opportunity to meet more than 300 well-known enterprises from China and worldwide.
Targeted audience
Executives from 3-10 selected European Helathcare companies, startups. Special focus on woman entrepreneurs.
Whom will you meet?
Meeting: 30-100 Chinese counterparts. Matching: Pre-Negotiations with 3-10 fitting parties.
Preliminary Programme
More information about the preliminary programme
Applications
Apply and qualify to join the tour till 28th February 2019: Dr. Jessie Zhang zz@eurelations.com (registration and all inquiries).